Parking at Stuttgart Airport
Flying within or out of Germany, and looking for airport parking reservation options that offer maximum comfort? Then you're in the right place. The easiest way to get to Stuttgart Airport is to drive there. But, of course, you wil need to consider where to park your car at one of the airport parking spaces. Arriving by car enables you to plan your trip at your own pace and enjoy a smoother flow from the car park entrance to at the Stuttgart Airport terminals.
It is best to know that you can plan in advance, and look for the right long term parking or short term parking lots that is close to the Stuttgart Airport in Germany. You, obviously, want a parking garage that's located in a safe but convenient multi storey car park close to the departures or arrivals hall.So-called alternative providers of parking at Stuttgart Airport offer you full access to inexpensive parking spaces in the immediate vicinity of the airport terminals. The price also includes a comfortable transfer of passengers that takes you directly to and from the terminal. This makes parking at Stuttgart Airport very convenient and stress-free if you drive yourself there in your car.
Compare the best parkings for Stuttgart Airport
Stuttgart Airport (STR) is one of the largest airports in Germany. It welcomes over 10 million passengers annually. The international airport is not only very popular with business flyers, but also holidaymakers from all over southern Germany. Many large German airlines such as Germanwings, Lufthansa and TUIfly offer flights from the Stuttgart Airport. But, also international airlines take off and land from this airport in Germany.
Parking Spaces at Stuttgart Airport
When you travel abroad from Germany, there are some considerations to keep in mind. This is especially true if would you like to park your car at the Stuttgart Airport. With Parkos you can easily reserve a parking spot and only pay what you need to for parking lots at Stuttgart Airport.
Our alternative car park providers give passengers access to multi storey car park options with various facilities. These parking facilities include cash payment machines, a partially covered footpath to the terminals and even charging stations for electric car owners. The parking areas of the providers are located nearby and are only a few minutes away from the terminal ground floor. They include multi storey car parks, so you need to considered things like car height restrictions. So, are you wondering what exactly these alternative parking garages have on offer? Below, we'll show you that it is worth booking the parking lots of the car park operators in Stuttgart Airport through us. We give you a comprehensive parking space comparison. For example, to book a car park spot for long term parking directly at STR airport, you may need to pay up to €80 weekly or more. With alternative parking space providers, you can park for the same period from as little as € 39 weekly.
Our car park providers give passengers access to both short term parking and long term parking lot solutions. The providers of the Stuttgart Airport parking spaces are forced to keep their quality at a high level. Each parking spot has access to a cash payment machine, a control room and a call button if you need help. Parking at Stuttgart Airport is regulated by automatic barriers and the cash payment machines come with with credit and EC cards for payment.
Our parking space customers a have had many positive experiences with the providers. Therefore they rate these Stuttgart Airport parking spaces with a 4.62 / 5 score.
Cheap Parking at Stuttgart Airport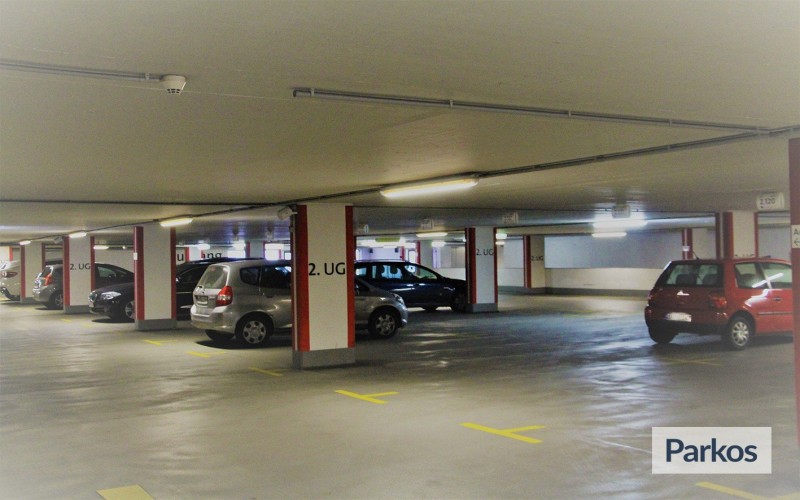 *These parking lot prices may vary depending on the date and time.
Shuttle and valet services
The alternative providers of parking spaces Stuttgart Airport offer you low price guarantee. Each of the parking spaces near the Stuttgart Airport come with both long term and short term parking.
Shuttle parking (Park & Drive)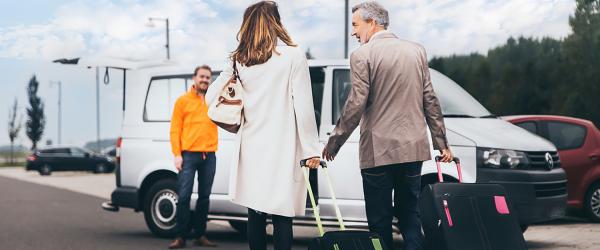 One of the most popular parking options is the shuttle service. Upon arrival at the parking lot, friendly and helpful staff will be waiting for you. It's important to book in advance and pay the parking fees online. From the parking space, you are taken to the departure level terminal in the free shuttle service. The distance from the entry and exit station parking lot often takes only a few minutes, but they'll ensure you arrive in time for your flight. Choose a parking space in Stuttgart online and start your holiday carefree.
Valet Parking (Meet & Greet)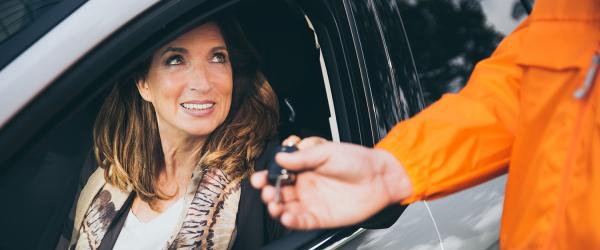 Some airport car parks provide convenience and a stress-free experience through valet services. You wait with your vehicle at a dedicated place based on your reservation confirmation email. At the agreed meeting point, employee drivers are waiting for you to drive and park your car in the parking lot. This means you can check in for your flight directly. On your return journey, a driver will bring your vehicle directly from the parking lot to the terminal at the Stuttgart Airport.
Long-term parking at the airport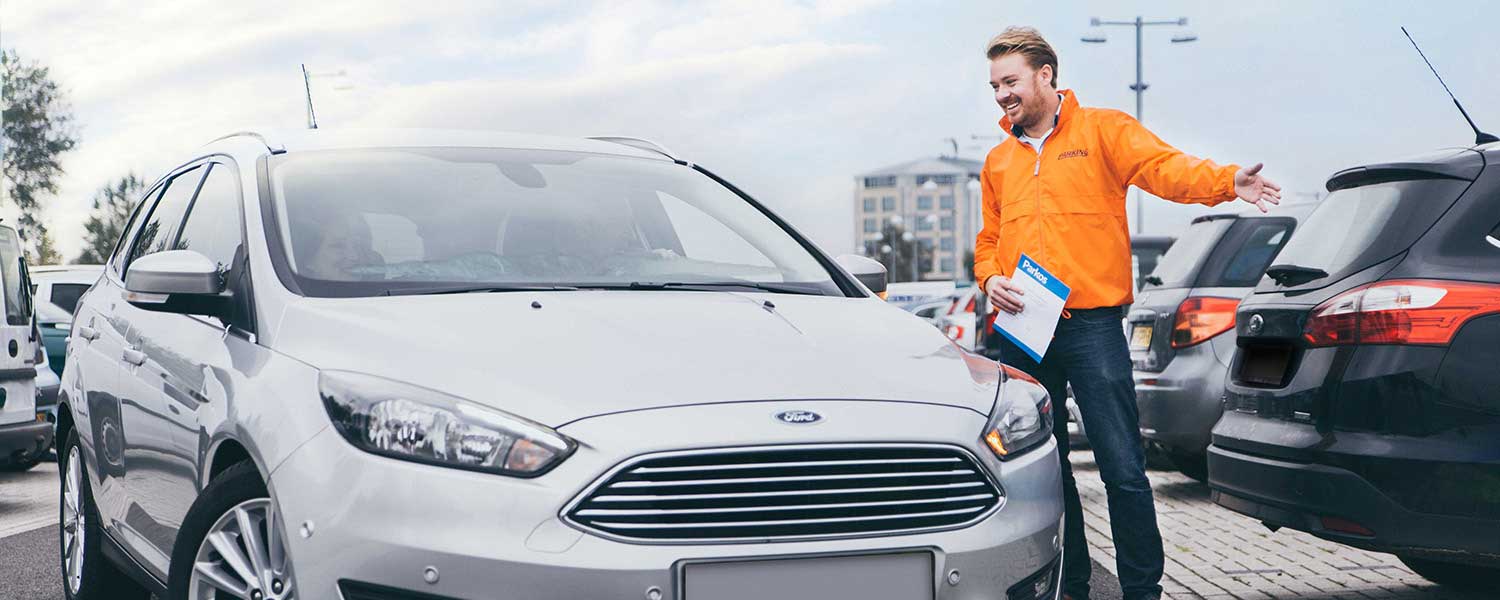 If you have to park for several weeks, passengers in Germany can find parking spaces cheaper per day than if you parked directly at the airport. The providers offer safe car parks with charging stations for those with an electric car, for example.
Compare with Parkos: At Parkos you will find an overview of all offered airport parking services, availability and facilities of the car parks. You can also find some general airport information such as details of the free Kiss and Fly Zone. This all gives you a direct comparison and makes the best choice for you.
Choose the parking method: If you need convenience, choose valet service parking at the airport. But, it you're looking to save, choose the shuttle service. You also need to take note of covered parking garages or car parks versus open parking spaces or long and short parking. Also, rememeber to check for facilities such as charging stations at the airport.
Security: Parkos personally checks all the parkings at Stuttgart Airport before they are added to the website and Parkos platform. As soon as we discover that one of the airport parkings no longer meets our quality standards, it is immediately removed.
Plan your route:  Stuttgart is a big city in Germany with a lot of roadways and therefore a lot of traffic. Use our route planner in advance to plan your journey from your city center location to the car park. At the end of the day, parking at the airport terminals is easy with Parkos.
Parked from 1/14/23 til 1/16/23
Park2Travel pulled up directly behind me upon departure. The transition was seamless which alleviated some of the stress of traveling. Upon arrival I had a welcome text from Park2Travel with instructions thankfully because I misplaced the card provided to me upon departure. Alex was where he said he would be with my car ready to go. This was simply the best experience. I've used other valets from Stuttgart and Park2Travel is the best by far! I will be using their services for all my future travel needs.
...Read more
Parked from 5/27/23 til 6/1/23
The entire experience was very easy - from booking online, to dropping off the car, and picking the car up on return. Both drivers were helpful,. professional, and spoke great English. We are very happy with this service and would recommend it 100%.
Parking providers at Stuttgart Airport
Our benefits
All parking lots are carefully inspected
The best deals on airport parking
Free cancellation up until 24 hours
Over 4 million customers globally