Parking Airport Florence
If you're planning a trip to Florence (also known as Firenze in Italian), Italy, this airport could be the best choice for you. Florence Airport, also known as Florence Peretola, is 4.4km away from the city of Florence. The airport serves over two million passengers per year. There are two other airports that a close to Florence Peretola, Pisa (PSA) (68.8 km), and Forli (FRL) (80.6 km).
Table of content:
Passenger numbers are rising sharply, year on year. So, there's increasing pressure on car parks at the airport. Parkos can help to reserve your parking space, whether it's for a long or short term stay. We specialise in finding reasonable parking prices at the airport parking lots (parcheggio in Italian). In the sections below, we will take you through your parking options at Florence airport.
Cheap parking at Florence Airport

When you add up the price of your flight, hotel, food, and transport, it can become very expensive to go to Florence. A way of keeping the price down is to use Parkos to find cheaper ways to park.

Parkos offers three types of airport (aeroporto) parking at airport Florence (Firenze). We have shuttle service, valet, and hotel parking. Parkos can access the parking area for short stays and the parking area for long term parking. So each customer has a wide range of choices of parking spaces at airport Florence.

There is no need to spend hours on a search engine, looking for cheap parking, as we do it for you. We have an excellent route planner to help you get to the airport on time and you can read reviews of our services here.
Shuttle and valet parking at Florence Airport
Parkos can give you access to shuttle, valet, and hotel parking services at Florence (Firenze) airport. We work closely with the car park operators (and continually check their reviews) to meet the needs of our customers. Shuttle parking at the airport is simple and convenience. Valet parking is perfect for the customer who wants to arrive at the front of the airport and not go to the parking lot (parcheggio). Whereas, hotel parking is perfect for passengers who have an early flight and want to arrive in plenty of time.
By using Parkos for your car parking requirements, you know that whichever service you choose, your car will be safe and there will be a parking space for you.
Shuttle parking Florence Airport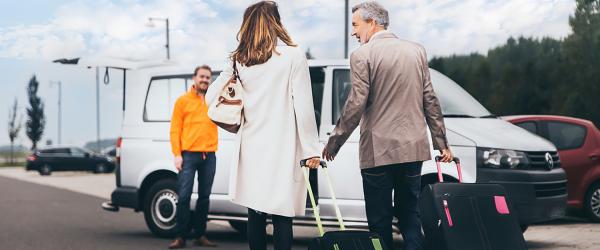 When you use shuttle parking, you can leave the car at the space and take a free shuttle to the airport. The shuttle services from the parking lots run on a schedule. All you have to do is drive up to your space in the parking lot, park and go to the shuttle. The bus will take you right up to the airport building. When you arrive back, the shuttle will take you back to the parking lots.
Valet parking Florence Airport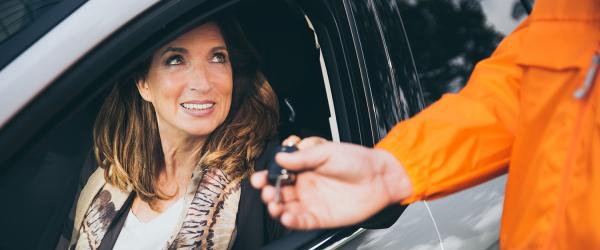 Many customers like this stress-free approach to travelling. When you use our Valet service, you just drive up to the front of the Florence Airport (formerly known as Amerigo Vespucci Airport) and a valet will meet you. From the airport entrance, our valet will take your vehicle and park it securely. You can even arrange a car wash. All you have to do once we've picked up the car, is relax and check-in. The airport information desk and air ticket office are in easy reach for any questions.
Hotel and Parking
It can be very stressful if you need to wake up in the middle of the night and drive to an airport. So, many customers opt to stay at a hotel at Florence airport. When you use our hotel parking service, we look at all the car parks at the Florence Airport (aeroporto) to find the best one for your car. We can find spaces that allow you to drive right up to your hotel entrance. If you leave your car at the hotel car park, it should be simple to get from there to the airport. We check the hotel and car park reviews to make sure they are of a high standard.
Long term Florence airport parking
Airport Florence (Firenze) has two car park options. There is the P1 short stay car park and the P2 long term parking car park area. Both of them are within a short bus ride from the airport. Parkos makes sure that both areas are safe and are under surveillance, so your car is secure at the Florence airport. Not only do we check that the Florence Airport parking is secure, but we also make sure that the parking lot (parcheggio) is well-lit and well-maintained. Our car parks are expected to reach the highest standards and we check them to make sure our standards are met.

Compare the differences between the parkings: When you need long term parking at Airport Florence, Parkos can help you get the best rates. By booking with us, you can compare all the operators and find a parking solution that meets your needs for parking airport Florence.

Compare the different options: The airport (aeroporto) is easily reached via the highways A1 and A11. You can exit onto Alberto Franchetti to reach the long and short term parking car park area. Once you exit the car park, you can get back onto the highways. The Airport Florence can be accessed by public transport.

Safety: Once you have reached the lots (parcheggio) you will be issued with a ticket. You should keep hold of the ticket even if you have booked with us. Parkos accepts many payment methods and we only ask for minimal customer data, whatever the length of your stay.

Plan your trip: Florence airport parking couldn't be easier when you use Parkos. We check the reviews of our operators so we know the car parks are up to scratch. As the airport is only 4.4KM from the city of Florence, it is easy to get to the city in no time.
Parking providers at Florence Peretola Airport
Our benefits
All parking lots are carefully inspected
The best deals on airport parking
Free cancellation up until 24 hours
Over 4 million customers globally