Asturias Airport Parking
Asturias Airport offers convenient parking options for travelers, ensuring a hassle-free experience during their journey. Whether you're jetting off on a vacation or embarking on a business trip, Asturias Airport Parking provides safe and reliable parking solutions to cater to your needs.
Table of content:
Asturias Airport is equipped with modern facilities and boasts a single terminal, making it easy to navigate and locate parking areas. The airport serves as a major hub for both domestic and international flights, accommodating a large number of passengers annually.
Cheap parking at Asturias Airport
When you travel abroad, finding an affordable and secure parking spot for your vehicle becomes essential. Parkos offers a range of options for parking at Asturias Airport, providing a cost-effective alternative to parking directly at the airport terminals. Our carefully selected parking locations are not only safe and reliable but also offer lower rates compared to on-site parking options.

Getting to the Asturias Airport is convenient, with various transportation options available. Whether you prefer public transport, taxi services, or private car, the airport is easily accessible from different parts of the region.

Asturias Airport Parking provides different types of parking facilities to suit your preferences. From self-park options to shuttle and valet services, you can choose the parking solution that best fits your needs and budget.

Our customer reviews are based on actual experiences, guaranteeing dependability and transparency. The impressive average rating of 8.7 for the parking lots at Asturias Airport demonstrates their dedication to client satisfaction.
Shuttle and valet parking at Asturias Airport
We offer two convenient options for parking at Asturias Airport: shuttle parking and valet parking.
Shuttle parking Asturias Airport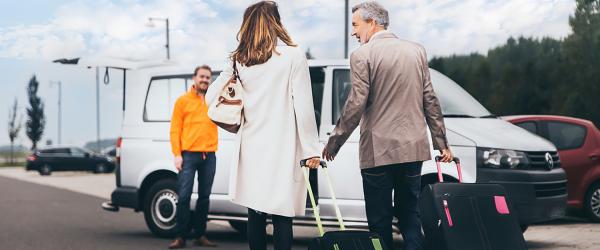 With shuttle parking, you can drive your vehicle to the designated parking facility near the airport. A complimentary shuttle service will then transport you to the airport terminals, ensuring a smooth and efficient transfer. Upon your return, the shuttle will be ready to pick you up and take you back to your parked vehicle.
Valet parking Asturias Airport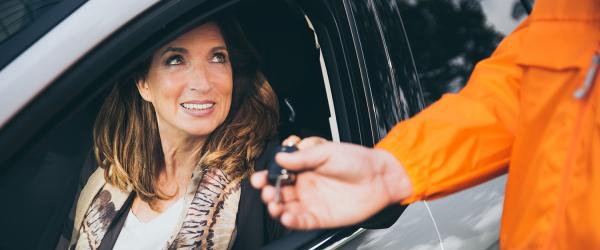 Valet parking provides the ultimate convenience for travelers. Simply drive your car directly to the airport terminal, where a professional valet driver will meet you. They will park your vehicle in a secure parking facility while you proceed to catch your flight. When you return, your car will be brought back to the terminal, ready for your departure.
Hotel and Parking
For travelers seeking maximum convenience, many hotels near Asturias Airport offer combined accommodation and parking options. These hotels provide parking facilities either on their premises or in nearby secure locations. This option is particularly beneficial for long-haul travelers who prioritize easy access to the airport and peace of mind regarding their vehicle's safety.
Long term Asturias airport parking
Parkos offers a comprehensive list of parking options at Asturias Airport, ensuring the best deals for long-term parking. Our personally inspected operators prioritize safety and reliability, providing a secure parking experience. Compare pricing, location, and services, choose between shuttle and valet parking, and utilize our route planner tool for a stress-free trip. Trust Parkos for reliable, affordable, and convenient parking at Asturias Airport.

Compare the differences between the parkings: Parkos provides a comprehensive list of parking options from various providers, ensuring you find the best deals for long-term parking at Asturias Airport. Each operator has been personally inspected by our team to guarantee safety and reliability. With Parkos, you can enjoy a secure parking experience throughout your trip.

Compare the different options: When comparing different parking options, consider factors such as pricing, location, and additional services offered by the providers. Furthermore, the choice between shuttle and valet parking depends on your personal preferences and requirements.

Safety: Safety is a top priority at our private parking providers. They adhere to stringent security measures, including surveillance cameras, well-lit facilities, and secure access control systems, ensuring the safety of your vehicle during your absence.

Plan your trip: To plan your trip to Asturias Airport seamlessly, utilize our route planner tool. It will assist you in finding the most efficient route from your location to the airport, making your journey stress-free.
Our benefits
All parking lots are carefully inspected
The best deals on airport parking
Free cancellation up until 24 hours
Over 4 million customers globally