Parking Brindisi Airport
Brindisi Airport, also known as Brindisi-Salento Airport (BDS), offers convenient and secure parking options for travelers. Whether you're jetting off on a business trip or embarking on a relaxing vacation, Brindisi Airport ensures that your vehicle is well taken care of during your absence. With reliable parking services available, you can enjoy peace of mind knowing that your car is parked in a safe location.
Table of content:
Brindisi Airport features a single terminal building that serves both domestic and international flights. This modern and well-equipped terminal provides all the necessary amenities for a comfortable travel experience. From check-in counters to security checkpoints, passengers can navigate the terminal efficiently. The airport also offers various dining and shopping options, ensuring that travelers have everything they need before their departure. With its compact size, Brindisi Airport provides a convenient and hassle-free experience for passengers.
Cheap parking at Brindisi Airport
When you are traveling abroad and need a parking spot for your vehicle, Parkos is here to help. We offer a range of affordable and reliable parking options near Brindisi Airport. Our parking locations are not only safe and secure but also provide lower rates compared to parking directly at the airport. With Parkos, you can save money while ensuring your car is in good hands.

Getting to Brindisi Airport is convenient and straightforward. The airport is well connected by road, and there are several transportation options available, including taxis, private cars, and public buses. Whether you choose to drive yourself or opt for a taxi service, you can easily reach the airport from various locations in Brindisi and the surrounding areas.

At Brindisi Airport, you'll find different types of parking options to suit your needs. From open-air parking lots to covered garages, there are choices available for every preference. Whether you prefer the convenience of self-parking or the ease of valet services, you can select the option that best fits your requirements. With Parkos, you can compare and choose the parking service that offers the amenities and price that suits you best.

At Parkos, we value customer feedback and experiences. Our reviews of the car parks at Brindisi Airport are based on genuine customer opinions. We invite our customers to share their experiences and rate the parking providers. By relying on customer reviews, you can make an informed decision about the best parking service for your needs.
Shuttle and valet parking at Brindisi Airport
Both shuttle parking and valet parking are available at Brindisi Airport, offering convenience and ease of use for travelers. These services provide different options for parking your vehicle, allowing you to choose the one that suits your preferences and requirements.
Shuttle parking Brindisi Airport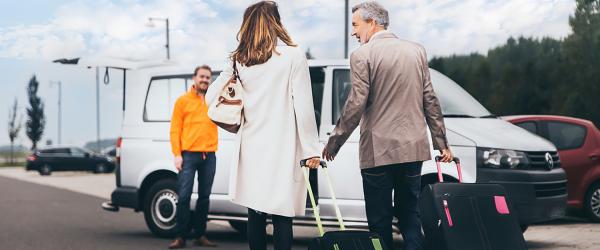 Shuttle parking at Brindisi Airport involves parking your vehicle in a designated parking lot near the airport and taking a shuttle bus to the terminal. This option is ideal for those who prefer to self-park and have the flexibility to access their vehicle at any time. The shuttle service operates regularly, ensuring prompt transportation between the parking lot and the airport terminal.
Valet parking Brindisi Airport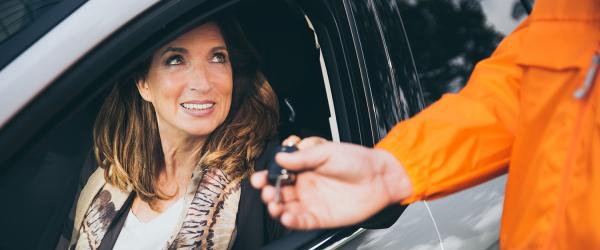 Valet parking at Brindisi Airport provides a convenient and hassle-free parking experience. With valet parking, you can drop off your vehicle at a designated area near the terminal, and a professional valet will park it for you. Upon your return, the valet will retrieve your car and have it ready for you at the designated pick-up point. Valet parking is an excellent choice for those seeking a seamless and time-saving parking option.
Hotel and Parking
If you're looking for a combination of accommodation and parking, several hotels near Brindisi Airport offer this option. These hotels provide parking facilities either on their premises or in nearby underground parking facilities. This hotel and parking option is particularly convenient for long-haul travelers who prioritize secure and hassle-free parking during their trip.
Long term Brindisi airport parking
When it comes to long-term parking at Brindisi Airport, Parkos is your go-to platform. We bring you the best offers from parking providers, with rates listed per day. Each parking operator listed on our platform has been personally inspected by our colleagues to ensure quality and reliability.

Compare the differences between the parkings: Comparing the differences between the parkings allows you to find the best fit for your needs. With Parkos, you can easily compare parking services based on pricing, proximity to the airport, amenities, and customer reviews, enabling you to make an informed decision.

Compare the different options: Parkos offers a range of parking services, including shuttle and valet parking. By comparing the different parking options, you can select the service that aligns with your preferences, whether you value convenience or cost-effectiveness.

Safety: Safety is of utmost importance at the private parking providers available through Parkos. Each provider undergoes a thorough inspection process to ensure that your vehicle is parked in a secure environment. You can trust that your car will be well-protected throughout your trip.

Plan your trip: Planning your trip to the airport is made easier with Parkos. By booking your parking in advance, you can eliminate the stress of finding a parking spot on the day of your departure. With Parkos, you can secure your parking space and enjoy a seamless start to your journey.
Parking providers at Brindisi Airport
Our benefits
All parking lots are carefully inspected
The best deals on airport parking
Free cancellation up until 24 hours
Over 4 million customers globally