Already 500.000 customers booked before you and chose one of the 15 parkings at Bergamo-Orio al Serio Airport.
The benefits of Parkos
All car parks personally inspected
Guaranteed the lowest price
Changing and canceling is free
We're here to help
Our experts are here to assist you with comparing car parks and are happy to answer any questions you may have.
Please contact us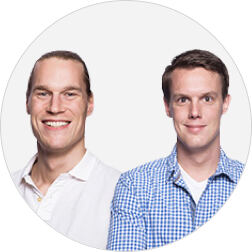 Customers rate our parking providers with an average of 9.5
Customers who have booked a parking space through us, rate these with an average of 9.5/10 based on 83 reviews.
Marjolaine Martinez

Friday, May 13, 2022

10

Happy to say, the shuttle was already waiting for us when we came out the airport at 00:30am, no waiting time!!! Very good price for 15 days, 45 euros. The staff was friendly.
Katrin Schenk

Thursday, May 12, 2022

10

when we arrived at the airport we must wait a lot because the shuttle dont arrive at the airport. They tell us that the was blocked because the telepass don't work. But the rest was ok.
Safe and convenient parkings at Bergamo Orio al Serio
Don't wait till the last minute for booking your safe and convenient parking spot. The prices on our website are real time updated and may change according to the availability of the parking company. We recommend to book your parking in advance if you want to find the cheapest price. Thanks to your reservation a parking spot will be reserved for you. So you can start the journey stress free.

Looking for long term parking near Orio al Serio? With Parkos it's very easy to find the cheapest option near the airport and reserve a spot today. We offer both indoor and outdoor parkings. Are you flying with Ryanair? You may want to save money on your flying ticket and parking ticket. Start comparing the parking options now and choose the the best parking for your next holidays.

You can booked safely via our website even a few years in advance. All our parkings are safe. How do we know that? Because we inspect them personally. Only parkings which match our standards belong to our network. We want to offer only the best service to our customers. That's why you can choose among more options: indoor and outdoor parking, shuttle and valet parking.

We suggest you visiting our reviews page to read what other users experienced at our parkings. For us reviews are extremely valuable because they help us rating our parkings and improving our services. They are autentic, and we suggest to take into account especially the most recent ones.
How to park at Orio al Serio airport
Long term parking has never been so pleasant. No matter how long you stay, we have a solution for everyone. You can trust our partners because we have tried them ourselves first.
Here are our tips to book and park with Parkos:

Compare the parkings to find the one for your needs. If you don't mind to take the shuttle you can save a lot of money on your travel.

Pick the parking type: there are two option for your parking at Orio al Serio.
Valet parking is the least time consuming option. It allows you to go directly at the terminal, where a parking employee will pick up your car for you. Upon your return, they will bring you your car straight at the arrivals.
If you choose the shuttle parking you will drive yourself to the parking. You will see the spot and a free shuttle will accompany you at the airport. You can also book in advance the service "Keep your keys" if you want to keep the keys with you during your trip.

Safety: we want to garantee only the best parking service to our costumers. So we inspect the parkings ourselves and we check the safety measures for you. You can find all the information about safety by clicking to "More information".

Plan your trip: dowload the free road planner from your reservation. You will drive straight to the parking.
Parking providers at Bergamo-Orio al Serio Airport