Lugano Airport Parking
Lugano Airport offers convenient and secure parking options for travelers. Whether you're going on a short trip or planning a long-haul journey, the airport provides various parking facilities to cater to your needs. Located in Switzerland's picturesque Ticino region, Lugano Airport ensures that your vehicle is well taken care of while you enjoy your travel experience.
Table of content:
Lugano Airport consists of a single terminal, providing a streamlined and efficient experience for passengers. The terminal is modern and well-equipped, offering a range of services and amenities. With its compact size, Lugano Airport provides easy navigation and a hassle-free environment, making it a popular choice for travelers seeking a more relaxed and personalized airport experience.
Cheap parking at Lugano Airport
When you are traveling abroad, it's essential to find a suitable and affordable parking spot for your vehicle. Parkos understands this need and is here to assist you. We offer a comprehensive comparison of different parking options near Lugano Airport, ensuring you get the best deal. Our selected parking locations are not only safe and reliable but also provide rates lower than those offered at the airport itself.

Getting to Lugano Airport is convenient, with various transportation options available. You can reach the airport by private car, taxi, or public transportation. The airport is easily accessible from Lugano city center and surrounding areas, making it a convenient choice for both local and international travelers.

Lugano Airport offers different types of parking facilities to suit your preferences. You can choose from shuttle parking or valet parking services. Each option provides its own advantages and flexibility, allowing you to select the one that best fits your needs and travel plans.

At Parkos, we value customer feedback and strive to provide an accurate representation of the parking providers at Lugano Airport. Our reviews are based on real customer experiences, enabling you to make an informed decision when selecting a parking facility. We encourage our customers to share their thoughts and rate the providers based on their personal experiences, ensuring transparency and reliability in our recommendations.
Shuttle and valet parking at Lugano Airport
Shuttle parking and valet parking are two popular options available at Lugano Airport, providing convenience and ease of use for travelers.
Shuttle parking Lugano Airport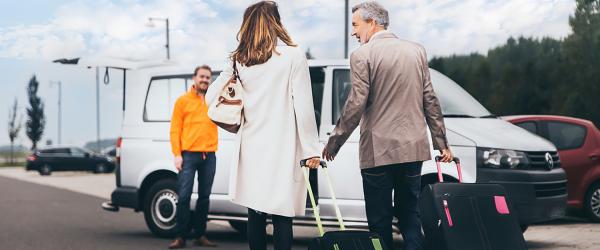 Shuttle parking at Lugano Airport offers a convenient solution for those who prefer a self-parking option. Upon arrival, you can park your vehicle at the designated parking area and then board a shuttle bus that will transport you directly to the airport terminal. The shuttle service runs on a regular schedule, ensuring timely transfers between the parking area and the airport.
Valet parking Lugano Airport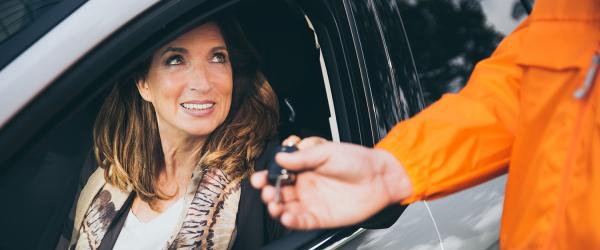 For a more effortless and time-saving parking experience, valet parking at Lugano Airport is an excellent choice. With valet parking, you can drop off your vehicle at the designated area near the terminal entrance. A professional valet driver will then park your car in a secure location. Upon your return, the valet will deliver your vehicle back to you at the terminal, allowing for a smooth and convenient transition.
Hotel and Parking
For travelers seeking additional convenience, Lugano Airport offers hotel and parking packages. Many hotels in the vicinity provide parking options either outside the premises or in underground parking facilities. This combined hotel and parking service is particularly beneficial for long-haul travelers who prioritize secure and hassle-free parking while enjoying a comfortable stay.
Long term Lugano Airport parking
At Parkos, we understand the importance of long-term parking options at Lugano Airport. We present you with a selection of the best offers from providers, allowing you to compare prices and services to find the perfect solution for your extended travel plans. Our team personally inspects all operators listed on our platform, ensuring high standards of quality and reliability.

Compare the differences between the parkings: Comparing the differences between the available parkings at Lugano Airport provides you with several advantages. It allows you to find the most cost-effective option while considering factors such as security, convenience, and additional services. By exploring and comparing the available choices, you can make an informed decision that aligns with your specific requirements.

Compare the different options: When comparing different parking services at Lugano Airport, you have the option to choose between shuttle parking and valet parking. Shuttle parking offers affordability and self-parking convenience, while valet parking provides a seamless and time-saving experience. Understanding the distinctions between these services helps you select the one that best suits your travel needs and preferences.

Safety: At Parkos, safety is a top priority. All private parking providers listed on our platform undergo rigorous inspections to ensure they meet the highest safety standards. We prioritize your vehicle's security during your absence, giving you peace of mind while you enjoy your trip.

Plan your trip: Planning your trip to Lugano Airport is essential to ensure a smooth and stress-free experience. Consider factors such as traffic conditions, estimated travel time, and any necessary documents or permits. By preparing in advance, you can arrive at the airport with ease, allowing ample time to park your vehicle and complete any necessary check-in procedures.
Our benefits
All parking lots are carefully inspected
The best deals on airport parking
Free cancellation up until 24 hours
Over 4 million customers globally