Palermo Airport Parking
Palermo Airport offers convenient parking options for travelers flying in and out of the city. Whether you're heading on a vacation or a business trip, finding a reliable parking spot for your vehicle is essential. The airport provides a range of parking facilities designed to meet the diverse needs of passengers. From short-term stays to long-term parking solutions, Palermo Airport ensures that travelers have a hassle-free experience when it comes to parking their vehicles.
Table of content:
Palermo Airport consists of a single terminal that serves both domestic and international flights. The terminal is well-equipped with modern amenities and offers a comfortable and efficient travel experience for passengers. With its strategic location and a variety of airlines operating at the airport, Palermo serves as an important hub for travelers visiting Sicily and the surrounding regions. The terminal features a range of services including dining options, duty-free shopping, and currency exchange facilities. Passengers can easily navigate the airport's layout, and with the availability of parking facilities, it becomes a convenient choice for those traveling by car.
Cheap parking at Palermo Airport
When you're on a holiday abroad, finding affordable and secure parking for your vehicle is crucial. Parkos is here to help by presenting you with various parking options at Palermo Airport and comparing their rates for you. The parking locations recommended by Parkos are known for their safety and reliability. In addition to offering secure parking, Parkos also provides lower rates compared to the parking options directly available at the airport. With Parkos, you can enjoy peace of mind knowing that your vehicle is in good hands without breaking the bank.

Getting to Palermo Airport is convenient and straightforward. It is located just a short distance from the city center and is well-connected by public transportation. You can easily reach the airport by bus, taxi, or private car. Additionally, Palermo Airport offers shuttle services to and from various parking facilities, providing a convenient option for travelers.

At Palermo Airport, you'll find a range of parking options to suit your needs. Whether you prefer a short-term parking solution or require long-term parking for an extended trip, there are various choices available. From covered parking garages to open-air lots, you can select the option that best fits your requirements and budget.

At Parkos, our reviews of car parks at Palermo Airport are based on genuine customer experiences. We invite our customers to share their feedback and rate the providers based on their own parking experiences. This ensures that you have access to reliable information and can make an informed decision when choosing a parking facility at Palermo Airport.
Shuttle and valet parking at Palermo Airport
Shuttle parking and valet parking are two convenient options available at Palermo Airport. These services offer ease and efficiency for travelers looking for a hassle-free parking experience.
Shuttle parking Palermo Airport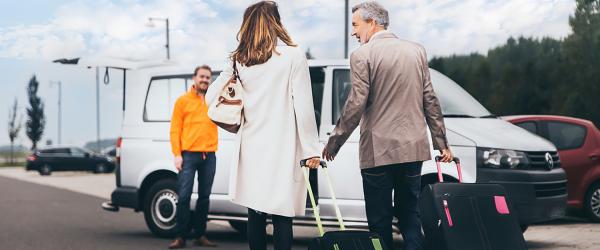 Shuttle parking at Palermo Airport is a popular choice among travelers. With this service, you park your vehicle at a designated parking facility near the airport and then take a complimentary shuttle bus to the terminal. The shuttle buses operate on a regular schedule, ensuring that you reach the airport in a timely manner. Upon your return, the shuttle will pick you up from the terminal and take you back to your parked vehicle. This service provides a cost-effective and convenient parking solution for travelers.
Valet parking Palermo Airport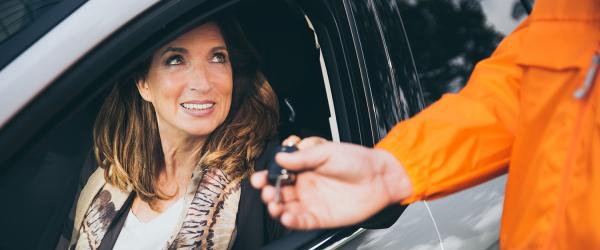 Valet parking at Palermo Airport offers the ultimate convenience for travelers. With this service, you drive your vehicle directly to the airport terminal, where a professional valet attendant will meet you. They will park your car in a secure parking facility while you proceed to check-in for your flight. Upon your return, the valet attendant will bring your car back to the terminal, allowing you to quickly and easily start your journey back home. Valet parking provides a seamless and stress-free parking experience, saving you time and effort.
Hotel and Parking
If you're planning a long-haul trip, combining your hotel stay with parking options can be a convenient choice. Many hotels near Palermo Airport offer parking facilities either outside the premises or in their underground parking facilities. This hotel and parking option is especially suitable for travelers who prioritize convenient and secure parking. You can enjoy a comfortable night's sleep before your flight and have peace of mind knowing that your vehicle is parked safely nearby.
Long term Palermo airport parking
At Parkos, you will find the best offers from parking providers for long-term stays at Palermo Airport. We list all operators who have been personally inspected by our colleagues, ensuring their reliability and safety. By comparing the differences between the parking facilities, you can make an informed decision based on your preferences and budget.

Compare the differences between the parkings: Comparing the differences between the parking options allows you to find the most suitable and cost-effective solution for your long-term parking needs at Palermo Airport.

Compare the different options: When comparing the different parking services, such as shuttle parking and valet parking, you can evaluate their convenience, efficiency, and affordability to make the best choice for your trip.

Safety: Safety is a top priority at the private parking providers listed on Parkos. We ensure that all parking facilities maintain high-security standards, giving you peace of mind while your vehicle is parked.

Plan your trip: To plan your trip to Palermo Airport, consider factors such as traffic conditions, check-in time, and airport regulations. By allowing ample time for parking and other pre-flight preparations, you can ensure a smooth and stress-free start to your journey.
Parking providers at Palermo Airport
Our benefits
All parking lots are carefully inspected
The best deals on airport parking
Free cancellation up until 24 hours
Over 4 million customers globally