View the car parks on the map
Parkering Arlanda
Are you going to leave Stockholm Arlanda soon? You may be thinking of taking the train there or by other public transport. However, we all have experience with this, there can be several delays which can feel very annoying and stressful. The safest and most convenient way is to get to the airport in your own car and park it at a secure car park and a secure parking company. So if you fly from Stockholm Arlanda Airport and drive your own car, you can here at Parkos, with us compare and reserve parking spaces for the dates you are away. With us, you can easily see all parking companies available on the dates you have chosen, you choose the parking you think is best. Once you have chosen a parking company, enter your details and choose a payment method. If the payment is successful, you will receive a confirmation email with all the information you need to park at your chosen parking lot.
Stockholm Arlanda Airport is Sweden's largest international airport and the third largest in the Nordic region with more than 20,000 parking spaces and more than 24 million passengers each year. A figure that rises every year. From Arlanda Airport, 81 airlines operate to 181 destinations, among which are SAS, British Airlines, Air Berlin, KLM, Norwegian Airline Bland and other well-known airlines. In 2014, a long-term plan was launched to develop Stockholm Arlanda Airport within 30 years. With 13 billion invested in the airport, the goal is to become Scandinavia's leading airport.
The airport has a total of 4 terminals and 64 gates. Terminals 2 and 5 are intended for international flights and terminals 3 and 4 are intended for national flights. The airport building "Arlanda norra" was built in 2003. This building connects terminal F with terminal 5. All international flights with SAS and Star Alliance use this terminal. "Arlanda södra" was planned to connect terminals 2 and 3, but the building was never completed. Between terminals 4 and 5 is Sky City, which is mostly used for shopping, but the building also contains the train station. From this train station you can directly reach the airport. Arlanda Express connects the two underlying train stations at Arlanda Airport with Stockholm. Fun fact: terminal 1 does not exist, an ongoing joke is that Bromma airport is Arlanda airport terminal 1.
Arlanda has 3 runways: 01L-19R, 01R-19L and 08-26. Runway 1 is approximately 3.3 km long while runways 2 and 3 are 2.5 km long. Runways 1 and 3 are parallel to each other. Arlanda Airport has been the leader in most snowfall on the runways. Despite these impressive statistics, the airport almost never closes due to snowfall.
Cheap parking at Stockholm Arlanda Airport
Will you soon be flying from Stockholm Arlanda? You may have planned to take the train or other public transport alternative there. However, we have probably all experienced delays that can create irritation and uncertainty. The safest and most convenient way to get to the airport is with your own car and to park it in a safe parking lot with a secure parking company. So, if you fly from Stockholm Arlanda Airport and drive there in your car, we at Parkos can help you with parking. We compare and book the parking space for the dates you are away. With us, you can easily see all available alternatives on the days you have chosen, and thus you can choose the parking option that suits you best. Once you have chosen the parking company, fill in your details and select payment options. Once the payment has been made, you will receive a confirmation email with all the information you need to be able to park in your chosen parking space.

The parking spaces we at Parkos offer are not located at Arlanda Airport, they are external parking spaces that are all located near the airport. This means you do not have to drive unnecessarily. As these car parks do not have to pay high costs, they can offer you a cheaper price. You are guaranteed a cheaper price when you book with Parkos.

For most people, a cheap price also means poor quality. This is not the case with our car parks. Our car parks do not have a well-known name to lean on and they are thus dependent on delivering fantastic service. Our car parks often offer the little extra, like washing your car while you are on holiday. We and our business partners know that if our customers are not satisfied, they will not return, which is a short-term strategy. You can thus expect both low price as well as fantastic service.

This is not something that only we say, our customers agree with us. Check out customer reviews for Stockholm Arlanda Airport. Our car parks are open 24 hours a day, 7 days a week. Once you have booked with Parkos, you can leave a review regarding our parking service.
Shuttle parking Arlanda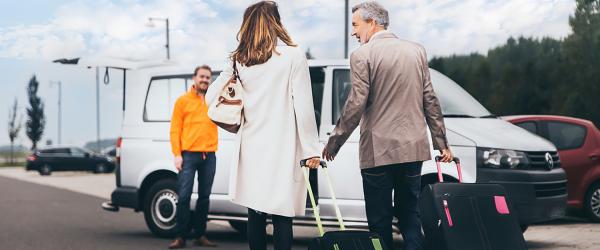 When you choose parking at Arlanda, you will have two options to choose from, shuttle or the choice of parking. When you book a shuttle parking space, you can drive directly to the parking lot, for example to Arlandastad. This means you do not have to drive on the hectic roads to Arlanda Airport. Upon arrival at the car park, a convenient shuttle bus will be waiting to take you to the airport. This service is included in the cost of the car park and you will not have to pay extra. We guarantee that you will not have to pay a penny more than what was stated on our website. Upon return home, a shuttle bus will be waiting to take you to your car. Our parking has, by our customers, been rated 8.4 / 10. If you have more questions regarding our Shuttle parking option, you can always turn to our customer service.
Valet parking Arlanda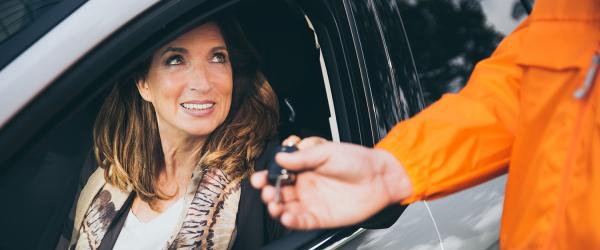 The parking option is the more convenient option of the two. If you choose the parking option, you can drive directly to departures (departures). A driver is waiting for your arrival and will inspect your car. The driver will also help you with your luggage. After inspecting the car and unloading your luggage, the driver will drive the car to its parking space. The place where you want to meet the driver is always stated in your confirmation email. Upon return, the driver will be ready with your car at the arrival terminal. All you have to do is pick up your luggage and go to the Arrivals Hall. The driver will help with your luggage and you can inspect your car.
Long-term parking Arlanda
By reserving a parking space, you can be sure to get a space. You will never again have to experience the stress of getting to a full parking lot. You can choose a parking space and parking company at Arlanda in peace and quiet through us. After you have booked you can be sure of a place, and thus continue your journey without stress.

The privately owned parking companies are not located at Arlanda but are spread around the airport. This solves them by offering a shuttle to the airport, either by bus or minibus. This shuttle is included in the price. When looking for parking, you can sort them by distance from the airport, most are 10 minutes bus ride from the airport. You can also sort by reviews, price and the different services they offer. The reviews come from previous customers who used the parking lot. Only customers who have used Parkos can provide feedback so you can be sure of its authenticity.

There are also many different ways to park at Stockholm Arlanda Airport. You can choose between long-term parking, terminal parking and contract parking, which are available under parking and shuttle. With terminal parking you have walking distance to your destination. You choose contract parking if you require special parking. There are also parking spaces with charging stations for electric cars and hybrid vehicles. All terminals offer outdoor and indoor parking. The advantage of parking in a parking garage is that the car is protected from the weather and wind. The downside is that it costs more than outdoor parking. Many parking companies offer extra services, such as car wash.

Before you fly away from Arlanda Airport for a long vacation, we encourage you to plan your trip well. Keep an eye out for road works and the like. We also recommend being out well in advance, it is always better to have a little extra time then there is no need for stress.
View the car parks on the map
Our benefits
All parking lots are carefully inspected
The best deals on airport parking
Free cancellation up until 24 hours
Over 4 million customers globally