Parking at Amsterdam Airport Schiphol
Schiphol Airport is the largest airport in the Netherlands, welcoming over 60 million passengers annually. Did you know that it ranks second in Europe in terms of passenger numbers? Schiphol serves as the home base for well-known airlines like Transavia, TUI, and Brussels Airlines, as well as major international carriers such as American Airlines and Air France. To meet the demand for affordable parking with over 60 million passengers yearly, Schiphol Airport offers various official parking options, including Schiphol Parking P3, Schiphol P6 Valet Parking, and Schiphol Parking P1. These official parking facilities are conveniently located near Schiphol Airport. Explore more parking options with Parkos.nl for quick and easy comparisons.
Do you prefer travelling to Schiphol Airport in your own car? The advantage is that you can plan your own journey and head home right after landing. On Parkos.nl, you can find current long- and short-term parking prices at Schiphol Amsterdam Airport. Easily compare our reliable Schiphol parking providers and reserve a suitable parking spot near the airport through Parkos. This ensures not only the lowest price but also guarantees a parking space for your car.
Compare airport parking providers at Schiphol Airport
It makes sense that passengers want to keep parking costs at Schiphol low, especially next to high prices for your flight. Some companies near Schiphol Airport have cleverly responded to this by offering alternative parking options instead of the official airport parking options provided by Schiphol Airport. This competition makes parking at Schiphol more appealing, as prices for both Schiphol long term and Schiphol short term parking remain competitive due to the choices available.
These parking companies are located a bit further from Schiphol but offer excellent parking services. Parking is more affordable than official Schiphol parking, and it's convenient that you can reserve a parking spot in advance. Take a look at alternative parking providers and their services. With Parkos, you can easily compare parking spaces and book online.
Cheap parking Schiphol Airport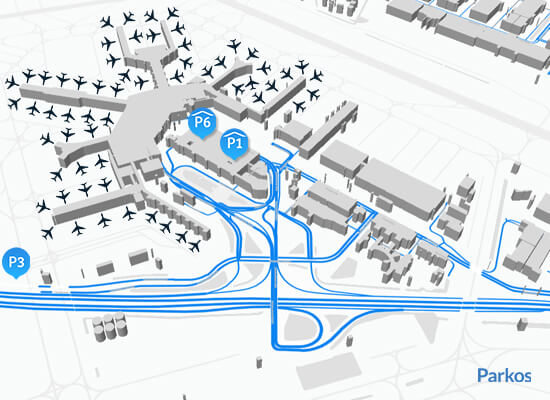 Are you heading abroad for a vacation and need to park your car at Schiphol? Easily reserve a parking spot online at Schiphol, preferably at an affordable rate, as nobody wants an expensive airport parking space. Time is also crucial; you want a quick parking Schiphol solution. To meet these preferences, Parkos offers alternative parking options near the airport, focusing on affordable long-term parking at the airports. The companies selected by Parkos prioritize cost-effectiveness, keeping their prices competitive. This allows you to park your car for a few days at a low cost with various parking providers, ensuring consistently lower prices for indoor parking Schiphol. Book with Parkos for worry-free travel and check out tips on cheap parking at the airport.
It's essential to avoid driving unnecessary kilometres. That's why all selected parking companies are in close proximity to Schiphol. They benefit from lower rental costs for their locations. While Parkos parking providers do not offer free parking, you can guarantee safe and affordable parking near Schiphol Airport. Parkos ensures that parking at Schiphol can be cheaper than at the airport parking itself.
Our parking partners offer practical alternatives and interesting perks. For instance, some providers give you the option to have your car washed while you're away. The parking companies understand that customers will return when excellent service is delivered. So, not only can you expect low prices, but also exceptional service. Most of the parking facilities are open seven days a week, available 24 hours a day.
You can check out our satisfied customers. They agree that our partners provide excellent parking options. Take a look at the reviews. Our parking partners receive an average rating of 8.8.
Parking rates for airport parking Schiphol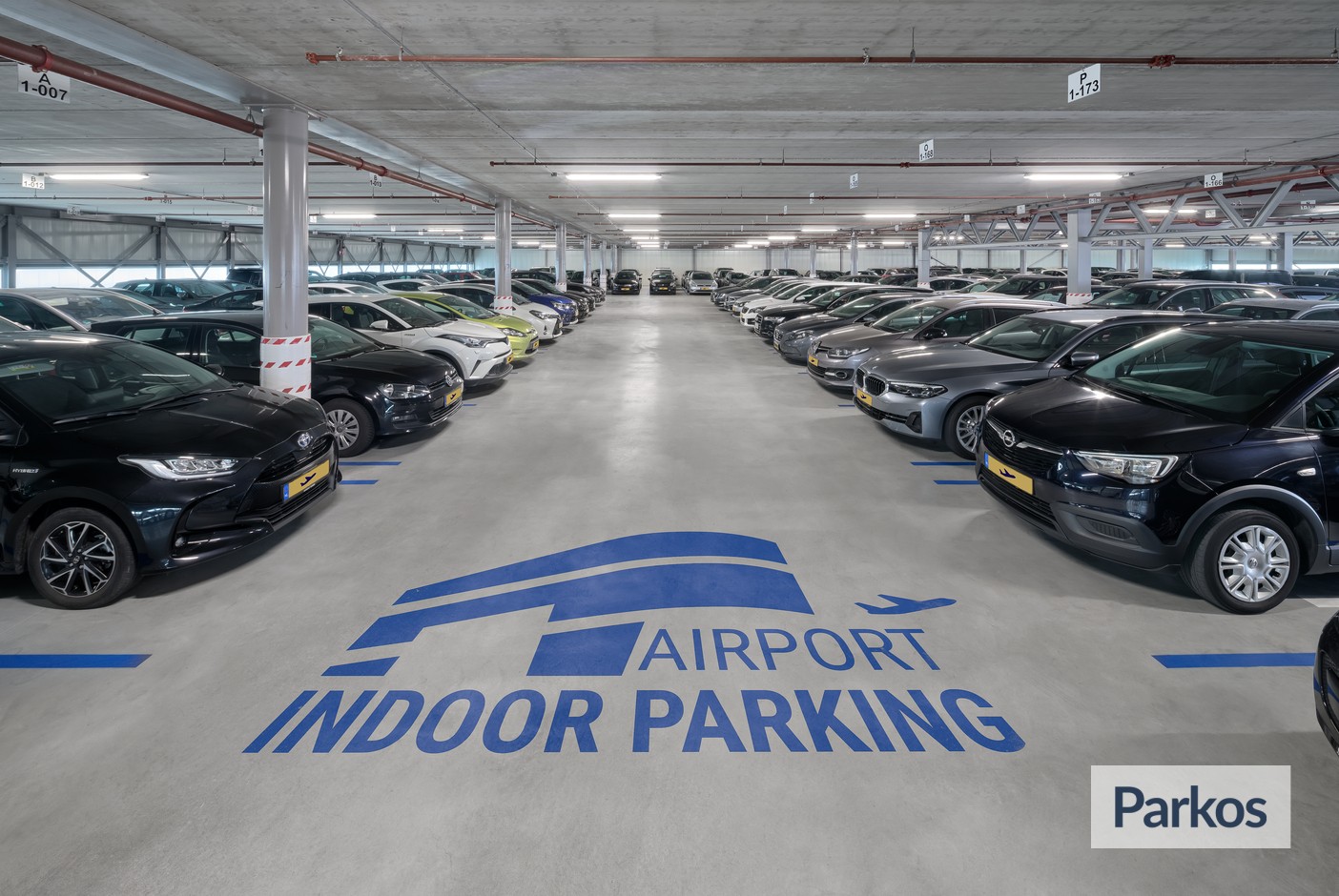 *Schiphol airport parking rates can vary depending on the period. The pricing table shows the cheapest offer per parking provider.
Shuttle and valet parking
When making a reservation at Schiphol Airport, you have the choice between various parking options. This decision revolves around whether you prefer to drive to your own parking spot or entrust it to a professional driver. The available options include Shuttle Parking and Valet Service. Here's a brief description of each parking option.
Shuttle parking Schiphol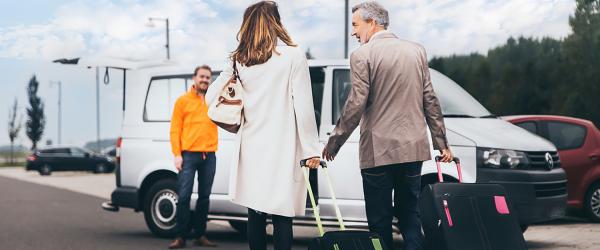 Shuttle parking means you drive straight to the car park, thus avoiding the busy roads around the airport. You'll then park your car indoor or outdoor and a complimentary shuttle bus will take you to the departures hall. The parking provider will know you're coming so the shuttle bus will be ready and waiting for you. The same goes for the return journey. The shuttle bus will pick you up from the arrivals hall and take you back to your car.
Valet parking Schiphol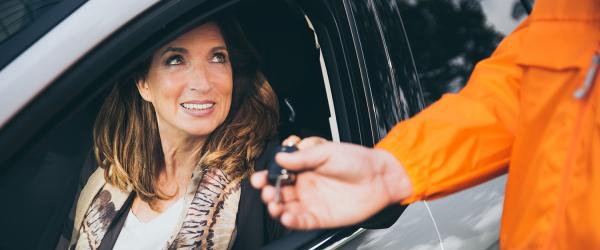 Looking for more comfort? Then book valet parking. You drive your car to the departures hall, a driver will be waiting for you and will drive your car to the car park (indoor or outdoor, depending on what you have booked). All the instructions, including the phone number of the driver, can be found in the confirmation email you will have received from us at the time of booking. You'll be saving time as you won't need to park your car and catch the shuttle bus. On arrival back at the airport, your car will be waiting for you at the arrivals hall and you can continue your journey. There really is no easier way to park at Schiphol.
Compare long term parking Schiphol Airport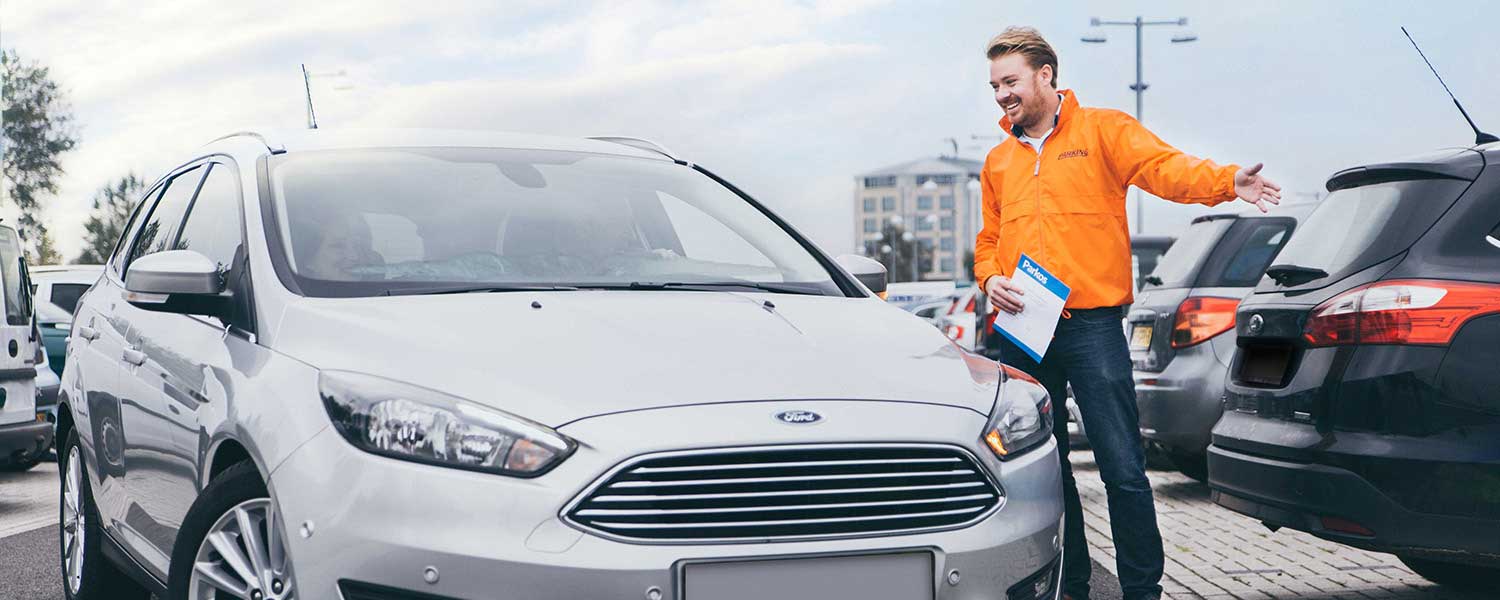 To assist you on your journey, we'd like to offer the following recommendations regarding parking at Schiphol:
Compare among various providers at Schiphol: Comparison helps and saves money. You can see it right away in our prices. Parking expenses can add up if you're on a longer vacation. Parkos guarantees the lowest price by strategically responding to increased competition.
Choose your airport parking method: Do you prefer parking your own car in a parking lot, or would you rather travel directly to the airport? Depending on your preference, there are various parking options to choose from. When opting for Schiphol parking, you can choose between valet or shuttle service. You also have the choice between covered or outdoor parking.
If you choose shuttle parking, you drive your own car to the parking lot of your choice. Subsequently, you are transported to the airport with a complimentary shuttle bus. Upon return of your flight, the shuttle bus takes you back to the parking area. Shuttle parking is the most economical way to park at Schiphol. Parkos providers are always more cost-effective than the official parking spaces offered by Schiphol Airport itself.
Opting for valet parking means you drive to Schiphol Airport yourself. A driver awaits you to park your car, allowing you to proceed directly to the check-in counter. Upon your return, your car is ready for you at the arrival hall, enabling you to start your journey home immediately after landing.
Safety: We have examined the parking providers, ensuring that your car is securely parked. Parkos personally checks the safety of the location and the quality of facilities. This way, you can travel with peace of mind. All parking lots from our parking providers are monitored, 7 days a week, 24 hours a day, ensuring the safety of your parked car.
Plan your journey to the airport: Before opting for long-term parking at Schiphol, we advise you to plan your trip well and depart from home in a timely manner. This way, you can check in on time. Short-term parking is more straightforward, but still, consider potential delays. While you may not have to drive on Amsterdam's ring road, there can still be traffic jams or detours. Therefore, keep a close eye on traffic information when parking at Schiphol. Alternatively, use our convenient route planner page on our website to plan your journey.
If you are looking for more information about parking near Schiphol, take a look at the pages below:
Parked from 10/13/23 til 10/20/23
Always friendly, always communicative. They check the car thoroughly with you before pick up & drop off. Small comment/observation this time, i left my car with around 170km of range electric in it, but when i received it back only around 80km.....which means 90km disappeared in between the pick up, storage & return of the vehicle. I don't know when they store it but perhaps that should be made clear if not already as I counted on that range i left the vehicle with to get home safely after drop off of car, without recharging.
...Read more
Parked from 9/16/23 til 10/1/23
Car drop-off worker without complications. However the guy at drop-off was a disaster - unfriendly, difficult to communicate with over the phone, took 20mins to arrive and the worst was him trying to rush us to a signature. We took our time to inspect the vehicle, which he got upset with because apparently he was under time pressure. Vehicle was fine, but I found a pack of cigarettes in the car which he must have dropped in the car. Not great for a non-smoker vehicle. However, Parkos customer service was supportive.
...Read more
Parking providers at Schiphol Airport
Our benefits
All parking lots are carefully inspected
The best deals on airport parking
Free cancellation up until 24 hours
Over 4 million customers globally