Melilla Airport Parking
Melilla Airport offers convenient parking options for travelers, ensuring a hassle-free experience before and after your flight. Whether you're looking for affordable rates, shuttle services, valet parking, or hotel and parking packages, Melilla Airport has you covered. Read on to explore the various parking options available at the airport.
Table of content:
At Melilla Airport, you'll find a range of parking facilities designed to cater to different needs. The airport offers both short-term and long-term parking options, ensuring flexibility for travelers. With secure and reliable parking areas, you can have peace of mind while you're away.
Melilla Airport consists of a single terminal, which handles domestic and international flights. The terminal is well-equipped with modern facilities and amenities to enhance your travel experience.
Cheap parking at Melilla Airport
When you're on a holiday abroad, finding an affordable and secure parking spot for your vehicle is essential. Parkos, a trusted parking provider, offers several options that guarantee safety and reliability. In addition to peace of mind, Parkos also offers lower parking rates compared to parking directly at the airport.

To reach Melilla Airport, you can choose from various transportation options, including private vehicles, taxis, or public transport. Conveniently located, the airport is easily accessible from the surrounding areas.

There are different types of parkings available at Melilla Airport, catering to diverse preferences. Whether you prefer shuttle parking or valet parking, you'll find suitable options to meet your needs.

At Parkos, customer experiences form the basis of our reviews for car parks at Melilla Airport. We encourage our customers to share their feedback, helping others make informed decisions based on real experiences.
Shuttle and valet parking at Melilla Airport
Both shuttle and valet parking services are available at Melilla Airport, offering convenience and flexibility to travelers.
Shuttle parking Melilla Airport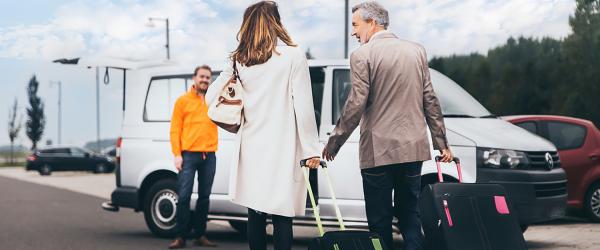 Shuttle parking allows you to park your vehicle securely and take a complimentary shuttle bus to the airport terminal. This service ensures a seamless transition between parking your car and catching your flight, with minimal waiting times.
Valet parking Melilla Airport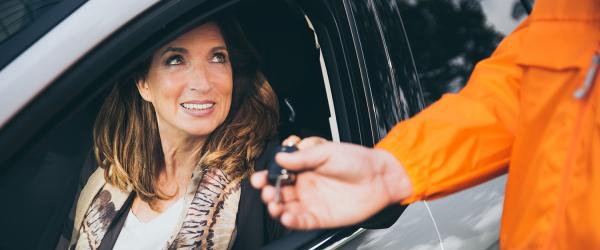 Valet parking provides the ultimate convenience by allowing you to drop off your vehicle at the airport terminal. A professional driver will park your car in a secure parking facility, and upon your return, your vehicle will be brought back to the terminal for you.
Hotel and Parking
For those seeking extra convenience, Melilla Airport offers hotel and parking packages. Hotels in the vicinity provide parking options either outside the premises or in underground facilities, ensuring your vehicle remains safe while you're away. This option is particularly suitable for long-haul travelers who prioritize convenient and secure parking.
Long term Melilla airport parking
If you require long-term parking at Melilla Airport, Parkos is here to help you find the best offers from reliable providers. We personally inspect all operators listed on our platform to ensure quality and customer satisfaction.

Compare the differences between the parkings: By comparing the differences between parkings, you can make an informed choice that suits your specific requirements. Whether you prefer shuttle or valet parking, Parkos provides a comprehensive overview of the available services.

Compare the different options: With the range of parking options available at Melilla Airport, you can park your vehicle with confidence and enjoy a stress-free travel experience. Choose the option that suits your needs and make your journey memorable from the very beginning.

Safety: Safety is a top priority at private parking providers. Rest assured that your vehicle will be securely stored during your absence, offering you peace of mind throughout your trip.

Plan your trip: To ensure a smooth journey to the airport, it's advisable to plan ahead. Consider factors such as traffic, road conditions, and estimated travel time, allowing you to arrive at the airport with ample time before your departure.
Our benefits
All parking lots are carefully inspected
The best deals on airport parking
Free cancellation up until 24 hours
Over 4 million customers globally