View the car parks on the map
Parking Lamezia Terme Airport
Lamezia Terme International Airport is situated in the Sant'Eufemia district of Lamezia Terme, Calabria, Italy. Reggio Calabria Airport and Sant'Anna Airport also serve the area. Since 1990, Lamezia Terme Airport has been run by local governments and private investors.
Table of content:
Due to an increasing number of passengers, there is a high demand for additional car parks at Lamezia Terme International Airport. And that is where we come in. Here at Parkos, we offer you secure car parks at affordable prices. We have selected the best car parks at the airport for both long and short stay parking. Take a look at the following parking options at Lamezia Terme Airport.
Cheap parking at Lamezia Terme Airport

We have partnered with the following car park companies to provide you with affordable parking options. The following car parks at Fly Parking and Parcheggialla both offer competitive prices. However, car park prices vary according to the company and the service you choose.

To make everything easier for you, we provide excellent parking facilities and parking reservations at Lamezia Terme. Choose from an array of parking options that Lamezia Terme Airport offer including covered parking in the main parking area, and long or short term parking with our best rated car parks. You can also choose from shuttle or valet services.

However well you prepare in advance you can't always anticipate road delays or other unforeseen issues. To avoid such inconveniences, we recommend using our [route planner] for your journey to Lamezia Terme Airport parking lot.
Shuttle and valet parking at Lamezia Terme Airport
Two popular options at Lamezia Terme Airport are shuttle and valet parking. Lamezia Terme Airport also provides disabled parking spaces and a shuttle service that will take you directly to the airport terminal building from the designated disabled parking lots.
The shuttle airport parking option is ideal for those who are on a budget and don't mind a short journey to the terminal building entrance. However, for those who want premium services and a hassle-free experience, we suggest valet parking.
When making a booking at Lamezia Terme, you need to clarify whether you are looking for a parking space for open air car parks or covered parking facilities. There may also be height restrictions in certain areas. You also need to take into consideration the shuttle and valet availability as these services do not run 24/7.
Shuttle parking Lamezia Terme Airport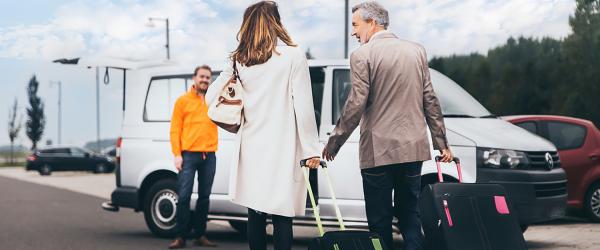 We offer self-parking at Lamezia Terme Airport with a shuttle service. This service involves driving to the following car parks: Park 1 and Park 2. Then you can take a free shuttle bus to the airport terminal. Passengers are directed to a designated parking area and are then taken to the airport terminal. When you return from your trip, you can take the taxi shuttle service back to your car park parking area. The shuttle parking service at Lamezia Terme Airport is well-organized and allows you to utilize pre paid parking cards.
Lamezia Terme Airport Valet parking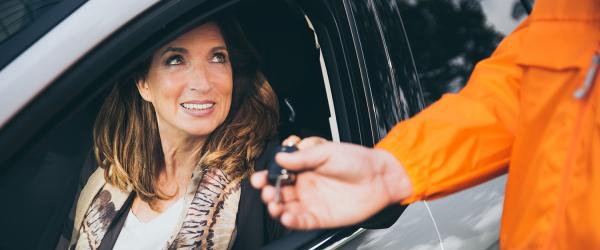 At Lamezia Airport you can experience the stress-free option of valet parking.offers a stress-free experience. Before taking your car to a secure parking facility, the service provider will carry out a full vehicle condition check and inspection. Upon your return, you can verify the vehicle condition check and vehicle condition photography inspections with the driver. Our valet option at Lamezia Terme airport parking is convenient for people with a tight schedule. Once we have completed vehicle checks and verified the vehicle condition photography, our trusted drivers ensure that vehicles are safely parked at Lamezia Terme International Airport.
Hotel and Parking
If you have an early morning flight from Lamezia Terme International Airport, check in at one of our trusted hotels the night before. We offer you hotel and parking deals where you will enjoy a welcoming stay and be able to park your car in the hotel car park. During your absence, all cars will be parked in safe parking spaces.
Long term Lamezia Terme airport parking
The services at Lamezia Terme Airport offer you a comfortable and stress-free experience. We also offer a range of competitive parking prices and other services. Other services available at the airport include car rental stations, carwash services, security night patrol, open air car parks, and parking for disabled passengers. In addition, you can also choose from the shuttle, valet, hotel, and parking solutions.
If you plan to leave your car for 12 hours in a short term parking lot area at the following car parks, you can expect to pay €8.00. Check out the prices of Fly Parking and Parcheggialla car parks on our platform.

Compare the differences between the parkings: At Parkos, we strive to offer exceptional service. We value your feedback and ask you to share your experiences with parking Lamezia Terme Airport and booking reservations on our reviews page. This way, other customers can benefit from your findings. Our trustworthy service ensures you are satisfied with our services at Lamezia Terme International Airport.

Compare the different options: If you are planning to leave your car for longer periods, our long term car parks are close to the Lamezia Terme airport arrivals hall and are deemed secure. Apart from offering you affordable solutions, they offer additional services such as electric vehicle charging, car washing services. Some car park companies even offer car rental services.

Safety: Parkos offers you the best prices for parking at Lamezia terme Airport. Our sites are personally inspected and are equipped with security cameras. That means you can rest easy knowing your car is in safe hands.

Plan your trip: Prices will vary depending on how long you plan to be away. Check the fee payable page on our platform and then choose which car park companies offer the services you need. We will help you find whatever you need to park at Lamezia Terme. Whether you plan to leave your car for 12 hours, 96 hours, or longer, we will find you the perfect solution.
View the car parks on the map
Parking providers at Lamezia Terme Airport
Our benefits
All parking lots are carefully inspected
The best deals on airport parking
Free cancellation up until 24 hours
Over 3 million customers globally