View the car parks on the map
Parking Lille Airport
Lille Lesquin airport (LIL) is an international airport located just outside of Lille in Lesquin, France. This town is just 7km from the main city of Lille in northern France. If you're trying to get to Lille, then other nearby cities have airports such as Charleroi Airport (CRL) and Brussels, Belgium (BRU) though this latter is over the border from France.
Table of content:
As this is one of the closest airports to this part of France, it comes as no surprise that parking spaces are in high demand. A growing number of travellers need access to a parking lot and this is where we at Parkos come in. As a multi-country parking space comparison website, we are all about helping you find a car park at Lille Airport. Read on to find out more about car parks in this area.
Cheap parking at Lille Airport

For many of our customers, the first thing that is important about booking a car parking space is the cost. With that in mind, we look carefully at the prices to ensure we can find a service that's affordable and convenient as well as having conducive operating hours.

The cheapest option at Lille Airport is short-term parking where the duration is counted in hours. Of course, this is essentially a drop-off and pick-up point and offers the first fifteen minutes of your stay completely free. There's no need for a reservation for this airport parking, but the prices do go up the longer you stay. Prices start at 8.20 Euros per hour up to 28.50 Euros for 12 hours. You can stay for as long as a week/8 days or more with each additional day after this point costing 5 Euros per day.

To ensure that we cover all aspects of airport parking, we have a range of parking options outlined here for you from free to those spaces requiring advanced booking. Take a look at where each of the parking lots is located on the Lille Lesquin airport map and use our [route planner] to ensure your journey goes smoothly and you're near the right terminal entrance or departure gates. We look forward to seeing your [reviews] on our services after you complete your booking with us.
Shuttle and valet parking at Lille Airport
When it comes to parking, there are many options available to you. We provide a complete list of car park options with some near the airport building or terminal (check the map), while others require buses to shuttle you between the car park or city centre and the terminal. We also make sure that all the parking offered by tour operators is accessible and that you know if there are stairs or elevator access when you make your way to the departures entrance. As such, we provide a map as well as the opening hours for each space.
Shuttle parking Lille Airport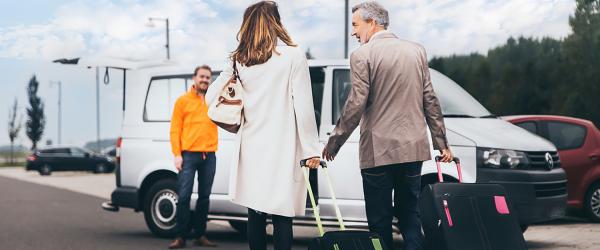 This type of parking is a very convenient option if you're arriving at Lille Airport as the rates start very low. All you need to do is drop off your vehicle at the designated point and all passengers will be taken to the departure hall. When you return, head out from the arrival hall and you will be able to take the same shuttle back to your parking spot.
Valet parking Lille Airport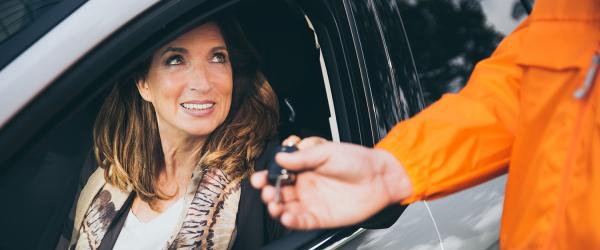 If you want to ensure everything is totally secure, then valet parking is a good option. Simply go to the departures terminal and arrive at the meeting spot outlined in your reservation. Hand over the keys to your car and the provider will take your car to the secure parking space you have booked at the airport. When you return, call the provider with an arrival time and they will make sure the vehicle is waiting for you and any other passengers when you come out of the terminal.
Hotel and Parking
You can reserve a room but also a parking space for your travel date at hotels located near the airport. There are many different options. The airport hotel plus parking option is great for those travelling to or from France for an extended period of time with a better cost per day available.
Long term Lille airport parking
There are long-term options at Lille in France though these are never free. However, we're here to tell you exactly how to make the most of these car parking options at the airport in France and provide a map of where they are.

Compare the differences between the parkings: If you want to find the best deals and service available, then here at Parkos, we have you covered. We make sure that all car parks for your flight are in safe, secure locations at the airport.

Compare the different options: For any long-term parking lot or car park at the airport, passengers that wish to park will need to book ahead. There is a fee to pay and this depends on the length of time you choose to stay there. Currently, the official car park at Lille Airport, France, only has 800 spaces so advance booking is necessary, but that's where we can help.

Safety: You will also need to pay in blocks of days as there are only four fixed rates in the P1 Lille parking lot. These are 8, 11, 15 and 21 days and costs start at 42, 56, 75 and 90 Euros, respectively. When you book, you can pay for these parking services right away. Any stays over 21 days will be charged at 3 Euros per day.

Plan your trip: The P4 parking spaces cost slightly more for the customer than those at P1. Half a day or 12 hours is the minimum here at 30 Euros, with the longest stay being up to 8 days at 93 Euros. You will need to know the exact date if you plan to book for the week. However, it is very close to the terminal and provides charging stations for electric vehicles.
View the car parks on the map
Our benefits
All parking lots are carefully inspected
The best deals on airport parking
Free cancellation up until 24 hours
Over 3 million customers globally