Parking Pescara Airport
At Pescara Airport (PSR) (also known as Abruzzo Airport) Italy, you can leave your car for long or short term parking. The Pescara airport is located between Pescara and San Giovanni Teatino. It is the only international airport in the region. The two airports closest to it are Rome Ciampino (CIA) (151.8 km), and Naples (NAP) (175.9 km).
Table of content:
Parkos can find parking spaces to suit your needs. We aim to make parking at Pescara - San Giovanni Teatino simple and safe. There is a choice of parking facilities at the following car parks: open air car parks, covered parking, and long term parking. Customers can choose from shuttle services, valet, and hotel parking facilities.
Our goal is to bring our customers the best rated car parks. We have the best price guarantee check, which means that we continually compare our prices to our competitors. Parkos carries out a parking operators check. So we know that any car park we recommend is deemed secure. Parkos also carries out an insured car park check.
Cheap parking at Pescara Airport
Airport parking can be very expensive. When you add parking prices onto the costs of your flight ticket, it can really mount up. At Parkos we use our price guarantee check compare to make sure we're offering competitive parking fees for our car parks. We specialise in finding cheap Pescara airport parking.

The airport allows drivers to sign up for parking subscriptions for an annual price, that gives unlimited access to the car parks. The parking subscriptions can be purchased from the ticket office and on our site. You will be issued with a rechargeable card, when you supply your identity card. The card opens the gated entry points.

Parkos doesn't just give you access to the official parking facilities at Pescara airport, but we also have off-site secure car parks. This includes car parks in San Giovanni Teatino. You can use our site to compare parking in and around Abruzzo airport and San Giovanni Teatino. Parking can be found on our site in Italy mon sun, 24 hours a day.
Not only can we help you to park your car in an insured car park, but we also have a handy route planner. You can use it to plan the best route to Abruzzo airport, so that you can find the fastest and easiest way to your chosen car parks.

In addition to this, we have information about the following car parks : map of the central commercial port (map centro commerciale porte), map of parking in the town square (map parcheggio piazza municipio), map of uncovered parking (map parcheggio scoperto) and map of unsecured parking (map parcheggio non protetto). The address opening hours are included, specifying dates such as su mo tu, height restrictions, gated entrances, and any further information. We also detail where automatic cash machines and ticket offices are located.
Shuttle and valet parking at Pescara Airport
Arriving at the airport grounds is only the first part of your journey. You then need to find the airport car park, make sure you have your boarding pass, and get to the airport terminal. By using our site to find your parking spaces, whether it's at Abruzzo airport or in San Giovanni Teatino, we will give you instructions about where to find your parking lot (map parcheggio, map parcheggio scoperto, map parcheggio non protetto ). We also note useful facitlities like toilets, automatic cash machines, and ticket offices.
The shuttle services we offer can take you to and from the check in area, 24 hours a day. Whereas the car valet service means that your car will be picked up and parked for you in the Pecara airport parking. Our hotel car parks are useful for passengers who have an early Let's take a look at each option in more detail.
Shuttle parking Pescara Airport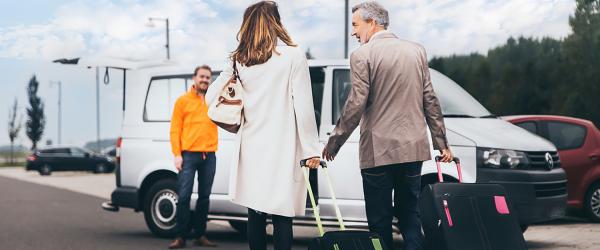 The car park at Pescara airport car parks are open air and very close to the terminal. Therefore, shuttles are not available. However, if you decide to stay at some following car parks, a shuttle can be arranged. For example, if you leave your car in a covered parking in San Giovanni Teatino or even in the open air car parks, our site will tell you if a shuttle service is available. Once booked, all you have to do is go to the pickup point and board the shuttle.
Valet parking Pescara Airport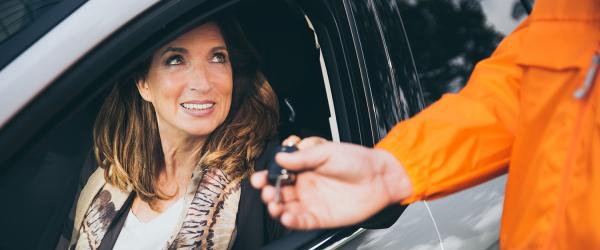 If you don't have time or just don't want the hassle of parking at Abruzzo airport, you can select our valet option. Although Pescara airport parking is very near to terminal, some passengers prefer to have a valet park their car. This can be a very convenient option. Our site allows you to book a valet at Abruzzo airport, who will pick your car up from a agreed point at the airport. They will then park the car for you and collect the parking ticket from the ticket office.
Hotel and Parking
At Parkos, we give you a wide selection of options. We don't just cover Abruzzo airport, we also have car lots all over the region including San Giovanni Teatino. Parkos has access to the following car parks, covered, open air, and uncovered lots. These include hotel car parks. By using our site, you can book your car space in the hotel car park. When you book with us, you can cut down the cost of the space. Hotel car parks can also be a cheaper option, as they are further away from the airport.
Long term Pescara airport parking
There are some very cost-effective car park options if you would like to leave your car long term. We have a range of long term car parks in and around San Giovanni Teatino. You can use our site to find the best options for you. Parkos can meet all of your car space needs.

Compare the differences between the parkings: When comparing parkings at Pescara airport, there are two main options: short-term and long-term. Short-term parkings are closer to the terminal, ideal for brief stays. Long-term parkings are farther but offer affordable rates for extended periods. Additional services like covered parking or valet options may be available. The choice depends on the duration and specific requirements of the traveler.

Compare the different options: At Pescara airport parking, you can choose between valet and shuttle services. Valet offers convenience and personalized assistance, while shuttles are cost-effective but require a bit more time for commuting. Decide based on your priorities for convenience and budget.

Safety: The parking partners at Pescara airport prioritize safety and security in their parking facilities. They implement various measures to ensure the well-being of parked vehicles and the belongings of their customers. These safety measures may include surveillance systems, well-lit parking areas, and regular security patrols. The parking partners also strive to maintain the cleanliness and maintenance of their parking lots to provide a safe environment for vehicles and individuals. By partnering with reputable parking services at Pescara airport, customers can have confidence in the safety and security of their vehicles during their travels.

Plan your trip: When planning your trip and parking at Pescara airport, it's essential to consider a few key factors. Firstly, determine the duration of your stay to choose between short-term and long-term parking options. Additionally, make a reservation in advance to secure your parking spot and possibly benefit from discounted rates. Take into account the location and convenience of the parking facility in relation to the airport terminal. Lastly, familiarize yourself with the parking procedures and any additional services offered to ensure a smooth and stress-free parking experience.
Parking providers at Pescara Airport
Our benefits
All parking lots are carefully inspected
The best deals on airport parking
Free cancellation up until 24 hours
Over 4 million customers globally