Parking at Warsaw Chopin Airport
Welcome to the page where we have gathered the essential information needed by those who are travelling to Warsaw Chopin Airport car park in their own car and are looking for a reliable source. Our comparison platform is ideal for those who need support in making their choice and are looking for a parking space in advance. Chopin Airport car park has as many as 300,000 parking spaces, numbered accordingly: P1, P2, P3, P4.
In addition, the airport offers premium or comfort parking spaces. There are also 89 spaces in the Kiss&Fly area. The standard P1 P2 car parks are multi-storey, designed for parking for several hours or several days. These car parks are located directly in front of the terminal. Interestingly, the P4 Chopin Airport car park allows parking of vehicles weighing more than 1.8 tonnes, or 2 metres high.
Cheap parking at Warsaw Chopin Airport
For travellers who care about the price of parking Warsaw Chopin Airport, we recommend two types of car parks: P42, P44. The first car park is an excellent choice for those who want to leave their car for a longer period of time. The P44 car park is the best solution for passengers who want to leave their car for a little shorter time, The price for the car park depends on the time of parking. Both car parks are monitored and protected, guaranteeing safety for your vehicle.

Chopin Airport parking rates depend on the needs of the traveller. So it's worth familiarising yourself with the available parking options before you travel by reading the price list. This will avoid the disappointment of making a last-minute decision and exposing yourself to additional costs. These two parking options are affordable for all budgets, provided the traveller knows how long they want to leave their car in the car park.

Warsaw Chopin Airport has a lot to offer. For those looking for a P2 car park, Chopin Airport is a surface car park located near the terminal. This car park offers spaces dedicated to people with disabilities. It is ideal for those travellers who need quick access to the airport without risking the loss of time that is so important during airport check-in.

Chopin Airport arrivals parking is in this case the use of car park P1. The car park is well marked, travellers will have no problem getting to it. Although the prices for this car park are slightly higher compared to others, its location and comfort are invaluable, especially for travellers who have spent a long time travelling and want to reach their destination quickly and efficiently.
Shuttle and valet parking at Warsaw Chopin Airport
In order to secure a parking space, it is advisable to book in advance. P1 Chopin Airport car park particularly requires this. Ultimately, other transport options such as taxis, bus or public transport can be used. If you choose to arrive in your own vehicle, car parks P1 P2 are the best choice. When leaving the car park, it is important to remember to pay for your stay, and it is worth paying attention to the parking time in order to avoid additional costs.
Shuttle parking Chopin airport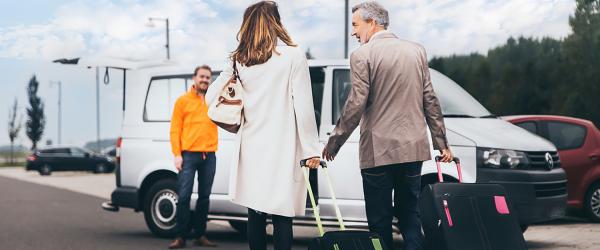 Another considered to be the most convenient way to get to the airport is to use the shuttle service. Chopin Airport Parking Warsaw and this option combines the convenience of parking and transport to the airport. A shuttle bus will take you to the airport terminal upon arrival at Warsaw Chopin airport car park. The airport car park offers a 24-hour service and competitive prices for both parking and transport.
Valet parking Chopin airport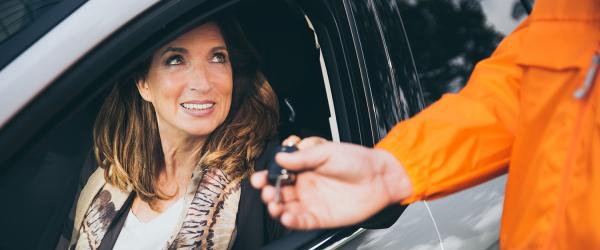 For those who wants convenient parking, valet parking will be the ideal solution. Upon arrival at the airport terminal, you hand over the car to a member of staff. In turn, this employee will park the vehicle, saving time in searching for a free space. On return, the car will be waiting in the car park for the passenger. This is not a cheap Chopin Airport car park option, but it is a convenient option for travellers with children or lots of luggage, available 24 hours a day.
Hotel and Parking
There are a number of hotels available close to the airport, offering not only the opportunity to book a room but also a secure parking space. Depending on preference or budget, hotel parking is either available outside the hotel or available as underground parking cpg Chopin Airport. For travellers for whom convenient and secure parking is crucial, the hotel plus parking option is probably the best choice for long-haul travellers.
Long term parking at Warsaw Chopin Airport
When planning a longer journey, it's worth considering long-term parking. Such is the Chopin Airport car park Szyszkowa 48, located nearby. There is a bus stop close to this car park, with buses running directly to the airport terminal. This is ideal for travellers who want to leave their car for a long time and also want to save money.

The listed Chopin Airport car park adjusts its parking options most cheaply with competitive prices. The car park has been growing in popularity in recent years and is very competitive with what is available in and around the airport. Prices at this car park depend that on the length of parking and space. The car park offers spaces for parking your car outside, in an open area and in the hall.

As we have already mentioned, Chopin Airport has numerous options for leaving your car in the car parks. Long-term, short-term, outdoor and underground parking options are available. On the airport's website you can find a price list with all the available parking types. Warsaw Chopin airport parking rates per parking period and information on available zones are given. It is worth reading the price list before making your final choice when planning your trip.

When parking the car for a long period of time, it is nevertheless worthwhile for the traveller to ensure that the car is properly secured. It is advisable to check that the windows have been closed and the doors properly locked. Securing the car by installing an alarm system in the car is also recommended. When picking up the car, after it has been parked outdoors for a long time, you should also think about reserving a place at a local car wash.

On this page we have discussed the various parking options at Warsaw Chopin Airport. We hope that the options suggested will allow travellers to choose the best place to leave their car. All of the suggested places vary in price and location, as well as in the way you can leave your car. In summary, the choice of a parking space will always depend on the individual preferences and needs of the traveller.
Parking providers at Warsaw Chopin Airport
Our benefits
All parking lots are carefully inspected
The best deals on airport parking
Free cancellation up until 24 hours
Over 4 million customers globally