Leipzig Airport Parking
The Leipzig Airport Parking offers convenient and affordable options. It can accommodate your parking needs if you are jetting off or travelling on business. Feel free to carry your car keys or securely entrust them.
We at Parkos help you in searching and comparing airport parking lot services and prices. Parkos knows the importance of finding the right solutions for customers. Thus, we offer self-parking with a shuttle, valet and hotel parking.
Table of content:
We also provide indoor or outdoor parking facilities at the closest affordable parking near Berlin Brandenburg Airport and near Hannover Airport. These are all designed to make your trip hassle-free. Continue reading and exploring.
Cheap parking at Leipzig Airport

The self-parking with a shuttle is your best choice. That is if you're looking for low cost parking at the Leipzig Airport (LEJ airport). This option lets you park your car by yourself. 

You can have your car park at any of our partners near the airport. After you're settled with your vehicle, you can hop onto a free ride that will rush you directly to the terminal.

Shuttle parking: This option is convenient and cost-effective for settling your vehicle before boarding a flight to Leipzig Halle. You'll enjoy peace of mind knowing that your car park is located in a secure place. The Leipzig Airport parking rates for self-parking are affordable. It's a reasonable choice for travelling passengers.
Shuttle and valet parking at Leipzig Airport
We have shuttle and valet options. This service is hassle-free. The valet car park is handled by skilled attendants with utmost care.
Shuttle parking Leipzig Airport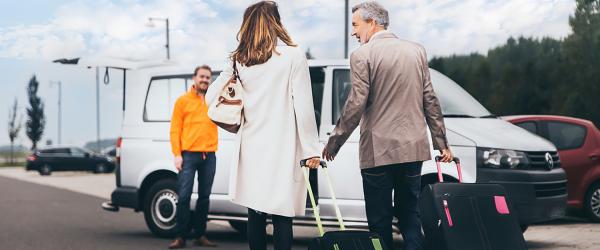 This service is a popular choice. It quickly gets to the  Leipzig Halle from the parking space. You don't have to walk to the airport. With shuttle parking, you can secure your vehicle at one of our partner car parks near the airport. Then a free shuttle will transport you and your luggage to the terminal. This service gets you from your car to the Leipzig Halle airport. And the best part is our shuttle runs regularly. You'll never have to wait long for a ride.
Valet parking Leipzig Airport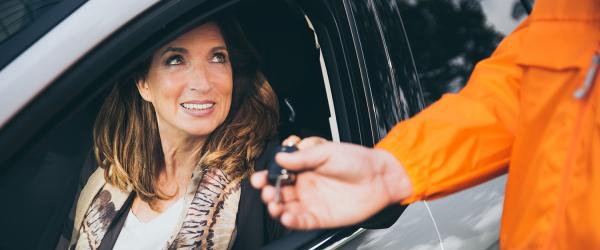 The valet car park service is available in a more convenient way. With this service, you just have to drive your vehicle to the entrance. Then a professional valet driver will park your automobile in a parking lot. They will settle your car in a safe parking location. Your vehicle will be returned to the station upon your arrival. You then drive it from there. The Leipzig Airport parking rates for valet are generally affordable. The convenience it offers comes at a reasonable price.
Hotel and Parking
Suppose you want a parking space with accommodation. You can avail of a hotel and parking package for your holiday travel. We partnered with nearby hotels and got special deals for you. With this hotel and parking lot package, you can check in and enjoy a comfortable stay at a hotel near Leipzig Halle Airport. And you settle your car at the hotel's parking facilities. You check in to your hotel and park in its car parks. After your relaxing night, you take the shuttle the next day to the  Leipzig Halle airport for your departure.
The hotel and parking space package rates vary. It depends on the hotel and the length of stay. This option is for those who opt to stay close to the airport before their flight. This way, they don't rush to clock in and catch their flight.
Long term Leipzig airport parking
For long journeys, we also have parking lot accommodations for an extended period. The longer period provides safe parking spaces to leave your car for a long time while you're on travel.

Compare the differences between the parkings: A long-term parking space service at airports can be for weeks or months. You can trust that your wheels will be taken care of well being you're away for a holiday. Additionally, for long-term Leipzig airport parking service, we offer discounts. Thus, it is a more cost-effective option. Follow some of our tips for long-term parking at  Leipzig Halle Airport.

Compare the different options: You can choose valet and shuttle services. Drive yourself to the terminal. Then an employee from the parking operator will bring your vehicle to the parking lot. Your car will be waiting for you on the date that you arrive from travel. You will head home directly.
Meanwhile, if you want to park your car yourself at the Leipzig airport parking, include a shuttle service with your booking. When you arrive at the site, you can drive to the Leipzig airport parking lot and park your vehicle. Then you take a free shuttle to the terminal.  Upon your return, the service will return you to where your parked car is located. This one is the one with the lowest prices. Choose this one for your booking reservation if you want to save money.
Consider these options before making your online reservation with Parkos.

Safety: Find time to compare different options and the best prices. Providers offer various features for every customer's preferences for their holiday travel. Pick what suits you best. For advance booking, send your travel data through Parkos for affordable parking lot options. It will save you money and time. You can cancel for free for up to 24 hours.

Plan your trip: Plan your holiday dates and journey before leaving for the airport or Leipzig airport parking. This way, you'll avoid traffic on motorways. Parkos can help customers by providing a route planner, which also allows for road safety.
Other customers rate our parking partners with an average of 10
Parked from 10/12/23 til 10/19/23
Mein Parkplatz war nicht wie angegeben auf dem bewachten Gelände sondern an einem Bürogebäude.
Parking providers at Leipzig Airport
Our benefits
All parking lots are carefully inspected
The best deals on airport parking
Free cancellation up until 24 hours
Over 4 million customers globally