Landvetter Airport Parking
When traveling through Landvetter Airport, it's essential to find a reliable parking option for your vehicle. The airport provides convenient and secure parking facilities to cater to the needs of travelers. Whether you're embarking on a short trip or planning an extended vacation, Landvetter Airport has various parking options to accommodate your requirements.
Table of content:
Landvetter Airport, located near Gothenburg, Sweden, serves as a significant transportation hub for the region. It features a well-designed infrastructure with modern facilities and excellent connectivity. The airport comprises a single terminal building, ensuring easy navigation for passengers. With a focus on providing a seamless travel experience, Landvetter Airport offers efficient check-in processes, ample dining and shopping options, and a comfortable waiting area.
Cheap Parking at Landvetter Airport
When traveling abroad for a holiday, securing a cost-effective parking spot for your vehicle is crucial. Parkos, a trusted service provider, can assist you in comparing different parking options and offering lower rates compared to parking directly at the airport. All the suggested parking locations provided by Parkos prioritize safety and reliability, ensuring your peace of mind while you're away.

Reaching Landvetter Airport is convenient, thanks to its strategic location. Whether you're traveling by car or public transportation, the airport is easily accessible. Multiple transport links connect the airport to nearby cities and towns, including efficient bus services and convenient road connections. Plan your journey in advance to ensure a smooth and timely arrival at Landvetter Airport.

Landvetter Airport offers a variety of parking options to cater to different traveler preferences. From short-term parking for a quick drop-off or pick-up to long-term parking for extended trips, there are solutions to suit every need. Whether you prefer self-parking or valet service, Landvetter Airport provides reliable choices to ensure your vehicle is safe and secure during your absence.

At Parkos, customer reviews and experiences play a significant role in assessing the quality of car parks at Landvetter Airport. The feedback from our customers allows us to evaluate the providers based on their services, ensuring that only the best options are recommended. By sharing their own experiences, customers contribute to creating a transparent and reliable platform for choosing the right parking solution.
Shuttle and Valet Parking at Landvetter Airport
Landvetter Airport offers convenient shuttle parking and valet parking services to enhance your parking experience. These options provide flexibility and ease, allowing you to choose the most suitable service based on your preferences and requirements.
Shuttle Parking at Landvetter Airport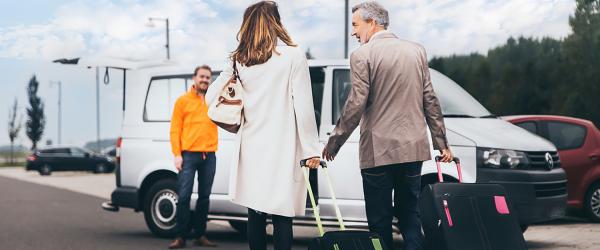 Shuttle parking at Landvetter Airport is a popular choice for travelers seeking convenience and affordability. With this service, you can park your vehicle at a designated parking area and then board a shuttle bus that will transport you directly to the airport terminal. Upon your return, the shuttle will be available to pick you up and take you back to your parked car. This reliable and efficient shuttle service ensures a seamless parking experience for travelers.
Valet Parking at Landvetter Airport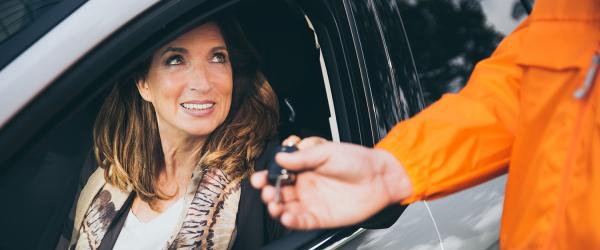 Valet parking at Landvetter Airport offers a high level of convenience and efficiency. With this service, you can drive your vehicle directly to the terminal entrance, where a professional valet attendant will be waiting to park your car for you. While you proceed with your travel plans, the valet service ensures that your vehicle is securely parked. Upon your return, your car will be brought back to the terminal, allowing you to continue your journey with ease.
Combine Hotel Accommodation with Parking
For travelers looking for a comprehensive solution, Landvetter Airport provides hotel and parking options. These packages offer the convenience of parking either outside the hotel premises or in underground parking facilities. This combined hotel and parking service is particularly suitable for long-haul travelers who prioritize both secure parking and comfortable accommodation.
Explore Long-Term Parking Options at Landvetter Airport
At Parkos, you can discover the best long-term parking offers from various providers at Landvetter Airport. Our platform lists all the personally inspected operators, ensuring that you have access to reliable and trustworthy parking options.

Compare the differences between the parkings: Comparing different parking services is essential to find the most suitable option for your needs. Parkos enables you to evaluate and compare the advantages of various parking providers at Landvetter Airport. By considering factors such as pricing, location, shuttle service, and customer reviews, you can make an informed decision and choose the parking service that best suits your requirements.

Compare the different options: You can pick between shuttle parking and valet parking when evaluating various parking options at the Landvetter Airport. While valet parking offers a smooth and time-saving experience, shuttle parking offers affordability and self-parking convenience. Selecting the service that best fits your travel needs and preferences requires an understanding of the differences between them.

Safety: Safety is a primary concern when it comes to parking your vehicle for an extended period. Parkos guarantees that all private parking providers at Landvetter Airport prioritize the security of your car. The facilities are equipped with surveillance systems, secure fencing, and well-trained staff to ensure the safety of your vehicle throughout your absence.

Plan your trip: When preparing for your journey to the airport, it's crucial to plan ahead to avoid any last-minute hassles. Consider factors such as traffic conditions, estimated travel time, and parking availability. By organizing your trip in advance and booking your parking spot through Parkos, you can enjoy a stress-free start to your travel experience.
Our benefits
All parking lots are carefully inspected
The best deals on airport parking
Free cancellation up until 24 hours
Over 4 million customers globally