Trieste Airport Parking
Located near Trieste in Friuli Venezia Giulia, Italy, Trieste Airport is one of the smaller international airports with a catchment area of approximately five million passengers. Owned by Aeroporto Fruili Venezia Giulia S.p.A, the airport is constantly growing in low-cost flights.
Table of content:
Marco Polo Airport and Treviso Airport are neighbouring airports in the same region and are a short distance (distanza) from one of the most popular tourist destinations, Venice. Read on to find out more about the airports, the services, and the place.
Cheap parking at Trieste Airport
Parking at Trieste Airport Friuli Venezia Giulia offers competitive pricing in all of the parking areas. With so many parking options available, browse our prices and parking facilities (P1, P2, P3, and P8) to find the best deal.
We offer a transparent pricing system that allows you to pay with your credit card. Booking through our platform, you can save money and time, making your journey to Trieste Airport a more enjoyable place to visit.
At Parkos, we value your opinion and want to hear feedback on your first hand experience at Trieste Airport Friuli Venezia Giulia parking area. Our staff ensures all locations in the car parks (parcheggio) and parking spaces (posti) are top quality standards. We want to know your first opinions regarding prices (prezzi) and look forward to reading your reviews on our review page.

We aim to satisfy your needs by offering top-quality services at affordable prices. Our platform is user-friendly and you can make payments for parking by credit card or debit card Bancomat cards (cash is not accepted). When you arrive at the airport, just show the check in staff your voucher and they'll take you to your designated area. You won't be charged surcharges or be expected to hand over cash payments.

All car parks have video surveillance cameras and are covered by theft and fire insurance. We also partner with different companies such as Ronchi Dei Legionari (P8) to ensure you find the perfect service and price (prezzo). For short term parking, P3 offers dedicated spaces for disabled (disabili) travellers and provides assistance when picking up (ritiro) your car. P3 parking also offers 24/7 (24 ore) surveillance for all cars.

Getting to the airport terminal on time is one of the most important factors when travelling. And we recommend you use our route planner. This user-friendly map/tool locates where the airport is and the route. The tool/map will take you directly to your parking lot destination. Our parking options include P1, P2, P3 and P8 parking lots.
Shuttle and valet parking at Trieste Airport
Among all of the parking solutions at Trieste Airport, our partners offer shuttle and valet services. On our platform, you can choose where you would like to park comparing the best price (prezzo), place, and services all in one place. The data you provide will only be used for booking purposes.
Shuttle parking Trieste Airport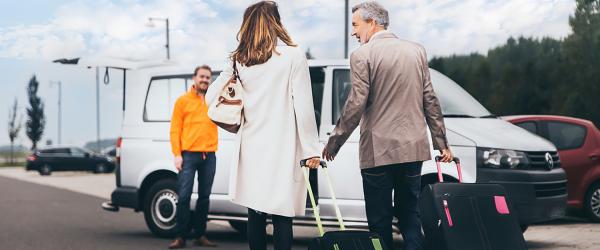 Shuttle parking at Trieste Airport Friuli Venezia Giulia is an excellent solution to avoid high parking rates at the airport. However, at Fruili Venezia Giulia Airport the shuttle parking lots are located a few miles away from the Trieste airport. This means you will need to take a shuttle bus and train transfer to get to the airport terminal. While the shuttle bus is free of charge, you will have to pay for the train. The car park shuttle goes to Trieste train station. From there you can take a train or taxi to the airport. The total distance (distanza) from the car park area to the airport (aeroporto) terminal is 52 km. The car park is open every day from 8:00 to 20:00, so you won't have access to the parking lot 24 hours (24 ore).
Valet parking Trieste Airport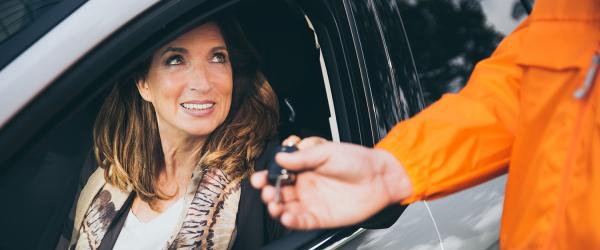 Trieste Airport Friuli Venezia Giulia offers a convenient and efficient way to park your car. With valet parking, you don't have to search for parking spaces (spazi) or a shuttle to the airport terminal. Instead, simply drop off your car (auto) with a professional valet driver, and they'll park it for you. When you return from your trip, pick up (ritiro) your vehicle (veicolo) from the driver at the terminal.
Hotel and Parking
We have partnered with hotels that offer parking places (posti) for your vehicle (veicolo). If you have an early morning flight, it's advisable to book a hotel with parking one night before you leave. Just park your car in one of the designated parking areas and check in to the hotel. This is a great way for passengers to relax before their departure knowing that their vehicles will be looked after 24 hours (24 ore) a day.
Long term Trieste airport parking

Compare the differences between the parkings: If you choose to use Parkos, you'll appreciate how it can help save time. Instead of driving around the airport, reserve your parking spot in advance and park your car upon arrival.

Compare the different options: The car parks are covered (coperto) and offer parking facilities for the disabled (disabili). You can also charge your electric car free of charge. While P2 and P8 offer a parking area for 1,000 cars, smaller covered (coperto) car parks can accommodate up to 350 vehicles. Another parking option is Ronchi Dei Legionari (P8). This parking area accommodates 200 cars and offers valet and shuttle services for its passengers 24/7 (24 ore).

Safety: Safety is a top priority when parking at Trieste Airport. The airport takes measures to protect parked vehicles, including surveillance cameras, proper lighting, and regular security patrols. Passengers should lock their vehicles and keep valuable items out of sight. With these precautions and secure parking services, travellers can trust that their vehicles are in a safe environment.

Plan your trip: Parking at Trieste Airport (TRS) is a great option if you want to park your car (auto) with one of our partners. With professional valet drivers and safe parking spaces (spazi) 24/7 (24 ore), you can trust your car will be in good hands. Plus, in order to enjoy a stress-free parking experience at the airport, we offer a free shuttle service and competitive rates. For short term parking we suggest P8, while P2 offers medium to long term parking.
Parking providers at Trieste Airport
Our benefits
All parking lots are carefully inspected
The best deals on airport parking
Free cancellation up until 24 hours
Over 4 million customers globally