Porto Airport Parking
Individuals in Porto, Portugal, and the surrounding areas can fly into Porto Airport. In terms of passengers, it's the third busiest after Lisbon Airport and Faro AirportFaro Airport. If you're looking for a safe and dependable place to park your car while travelling, you've come to the right place. Porto Airport, on average, offers five car park options that are open 24 hours a day. Parkos allows you to compare different short-term and long-term parking rates at Porto Airport.
Table of content:
Porto Airport, also known as Francisco Sá Carneiro Airport, is an international airport located near Porto. The airport has its base 11 kilometres northwest of Porto's Clérigos Tower, and Aeroporto de Portugal (ANA) manages it.
Prior to 2003, Porto Airport had one cargo and passenger terminal and an asphalt-paved runway. Before 2006, the terminal could handle slightly more than three million passengers. The airport now hosts a capacity of roughly sixteen million passengers per year. Porto Airport parking options include car parks with over 2,000 spaces. Parkos can help you book your parking space!
Cheap parking at Porto Airport
When you reserve a car park space with Parkos, you can rest assured that your vehicle is in good hands. If you cannot afford the low cost plus prices associated with parking in Porto's car park options, there are other options to book. There are numerous parking options in and around Porto Airport, ranging from shuttle bus parking to car parks and other parking spaces. You can easily book these parking areas with the help of Parkos or through doing research.

Francisco Sá Carneiro Airport provides five car park spots. These include P0 Executive, P1 Classic, P4 Low Cost Plus, P6 Low Cost, and P9 Low Cost. Parking garages P0 Executive and P4 Low Cost Plus at the airport offer secured parking spaces. Unsecured parking spaces are available in P1 Classic, P6 Low Cost, and P9 Low Cost. When you book your online reservation for parking at Porto with Parkos, you will save the most money.

The official parking fees at the airport differ depending on the parking lot. However, the cheapest rates for short-term parking begin at €1.90 per hour and €5.50 every day for long-term parking. Parkos offers discounts if you book online prior to arrival. The minimum time for making a reservation online is 3 hours.

There are other options for parking besides Porto's official parking spaces. Hence, you should reserve your car park space in advance to make your stay better! They give you the option of where to park by comparing the best prices, areas, offerings, and products instead of going through search engine. With these offers, you can find convenient car parks in advance that is accessible from the terminal at the airport or nearby hotels.
There are five highly recommended car park operators within one kilometre of the Francisco Sá Carneiro Airport. These companies ensure that low cost parking is accessible to all individuals around the globe at the airport. Prices begin at around €30.00 every week or €4.25 every day. However, you can book your parking space or check prices using our platform.
Shuttle and valet parking at Porto Airport
In addition to Porto Airport's official parking garage, services such as valet or shuttle bus parking may be provided when you book with a car park operator. Like at other airports, these services are frequently provided at no extra charge for the duration of your stay.
Shuttle parking Porto Airport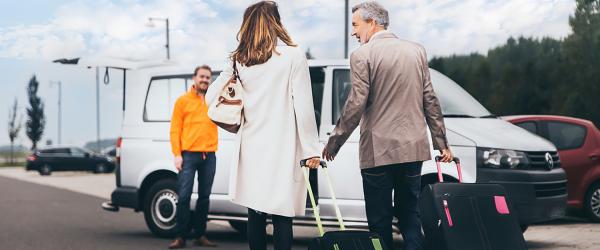 If the walk to the terminal appears to be long, you may require shuttle bus service. This is in comparison to the standard distance between the car park and the airport's entrance. It may be necessary if you have a lot of luggage to carry to the terminal on foot. Note that you can return once you make your arrival back at the airport with this service.
Valet parking Porto Airport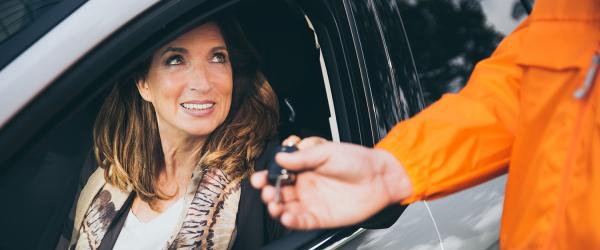 The valet airport parking service is a minor convenience for your car. Although the price for this service may be high, it is a very reasonable price to pay for your trip. Note that you'd have to hand over your keys for this once you book your spot with Parkos. Upon your arrival, your car will be driven to the airport's terminal so you can get your luggage.
Hotel and Parking
There are several hotels near Porto Airport that are available at reasonable prices. Furthermore, these hotels provide taxi services that people can book through search engine.
Long term Porto airport parking
The best long-term parking spaces the airport provides are its P4, P6, and P9 parking spaces. However, the rates for all long-term parking lots range between €5.50 and €16.00 per day. Follow some tips for long term parking below.

Compare the differences between the parkings: You must reserve your spot at least six hours before your arrival, so as to enjoy your stay. To pay, you can use a credit card or cash. You must only do this in person or with the machines in the covered parking garage like at other airports.

Compare the different options: Parkos allows you to check in and reserve a spot up to six months ahead of the flight date. With Parkos, your parking space and stay is one you will enjoy.

Safety: Long-term parking at Francisco Sá Carneiro Airport is one of the most cost-effective ways to leave for a trip. The airport provides car parking space deals that last more than three to five days.

Plan your trip: You can drive in, park, and not worry about the safety of your vehicle. All you have to do is choose your arrival and departure dates and times at Porto Airport.
Parking providers at Porto Airport
Our benefits
All parking lots are carefully inspected
The best deals on airport parking
Free cancellation up until 24 hours
Over 4 million customers globally