A Coruña Airport Parking
A Coruña Airport offers convenient parking options for travelers, ensuring a hassle-free experience during their journey. Whether you are going on a business trip or a well-deserved vacation, finding the right parking spot for your vehicle is crucial. With a range of parking facilities available, you can choose the option that best suits your needs. From affordable rates to reliable services, A Coruña Airport parking ensures the safety and convenience of your vehicle while you're away.
Cheap parking at A Coruña Airport
Finding affordable parking options at A Coruña Airport is made easier with Parkos. We provide a comprehensive comparison of various parking facilities, allowing you to choose the one that fits your budget and requirements. Our partner parkings are located in close proximity to the airport, ensuring easy access and peace of mind. With Parkos, you can save money without compromising on the safety and security of your vehicle.

Getting to A Coruña Airport is convenient with multiple transportation options available. Whether you prefer public transport, private car, or a taxi service, the airport is easily accessible from various parts of the city and surrounding areas. Plan your journey in advance to ensure a smooth and timely arrival at the airport.

A Coruña Airport offers different types of parking facilities to cater to the diverse needs of travelers. From shuttle parking to valet parking, you can choose the option that aligns with your preferences and requirements. Each type of parking service provides unique benefits, ensuring a seamless experience for airport travelers.

The reviews at Parkos about the car parks at A Coruña are based on customer experiences. Our customers are invited to judge the providers based on their own experiences. Parkings at A Coruña Airport have received an impressive average rating of [insert number], reflecting the high level of satisfaction among our customers.
Shuttle and valet parking at A Coruña Airport
Shuttle parking and valet parking are the two different options we offer you for the parkings at A Coruña Airport. Let us explain how each service works:
Shuttle parking A Coruña Airport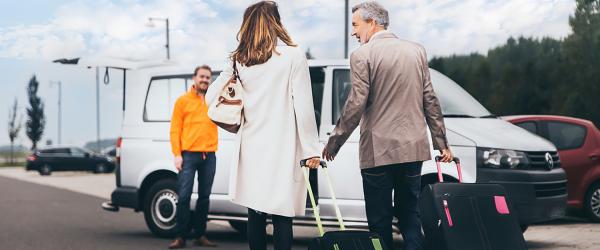 Shuttle parking at A Coruña Airport provides a convenient and efficient way to park your vehicle. Upon arrival, you will drive to the designated parking area, where a shuttle bus will transport you to the airport terminal. The shuttle service runs regularly, ensuring minimal waiting times. When you return, the shuttle will pick you up from the airport and take you back to your parked vehicle.
Valet parking A Coruña Airport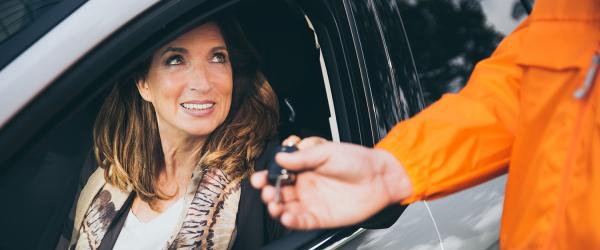 Valet parking offers a premium and hassle-free parking experience at A Coruña Airport. With valet parking, you will drive directly to the airport terminal, where a professional valet will meet you and take care of your vehicle. While you proceed to the check-in area, the valet will park your car in a secure parking facility. When you return, your car will be delivered to you at the terminal, allowing for a swift and convenient departure.
Hotel and Parking
Hotels near A Coruña Airport offer parking options either outside the premises or in underground parking facilities. This hotel and parking option is especially suitable for long-haul travelers who prioritize convenient and secure parking. By staying at a hotel near the airport, you can enjoy a comfortable stay and have peace of mind knowing your vehicle is parked securely.
Long term A Coruña airport parking
At Parkos, you will find the best offers from parking providers for each day of your stay. All operators are personally inspected by our colleagues to ensure quality and reliability. With our long-term parking options, you can park your vehicle safely at our partner facilities. Compare the differences between the parkings and choose the one that suits your preferences. Additionally, compare the different parking services available to select the one that meets your specific requirements. Safety is our top priority, and we strive to provide a secure parking experience for all our customers.

Compare the differences between the parkings: When comparing private parking offers at A Coruña Airport, you'll find a range of options to suit your preferences. Each parking provider offers unique features such as covered parking, additional services like car wash or maintenance, and flexible booking options. By comparing these offers, you can find the perfect balance between affordability, convenience, and additional amenities that align with your specific requirements, ensuring a seamless and satisfactory parking experience at A Coruña Airport.

Compare the different options: Private parking providers at A Coruña Airport offer a choice between valet and shuttle services. Valet parking provides the convenience of a professional valet taking care of your vehicle directly at the terminal. On the other hand, shuttle services offer regular transportation between the parking facility and the airport, allowing for flexibility and ease of access. Compare these services to select the one that suits your preferences and needs.

Safety: Parking safety is of paramount importance at A Coruña Airport. The parking facilities available prioritize the security and protection of your vehicle throughout your trip. With advanced security measures in place, such as CCTV surveillance, secure fencing, and well-lit areas, you can have peace of mind knowing that your car is in safe hands.

Plan your trip: To make your journey even more convenient, utilize our route planner tool. Simply input your starting location, and the route planner will provide you with clear directions to A Coruña Airport. This feature ensures that you arrive at the airport smoothly, minimizing any potential stress or confusion.
Our benefits
All parking lots are carefully inspected
The best deals on airport parking
Free cancellation up until 24 hours
Over 4 million customers globally