View the car parks on the map
Parking at Granada Airport
Granada Airport, also known as Jaen Airport or, officially, as Federico García Lorca Granada-Jaen Airport, after the famous poet, is the closest airport to the Andalusian city of Granada in Spain. There are some other airports located close by including Sevilla Airport and Almeria Airport.
Table of content:
It is always important to have safe, secure parking when at the airport. Here at Parkos, we compare all the different car parking options for each airport. You can find all the different options including both short and long term car parks for the best prices right here on our website. As Granada Jaén airport has a variety of car parks, we make sure that only the cheapest ones are offered. So, if you are looking for long term parking here at Granada Jaén airport then we're able to find you parking facilities at the lowest prices.
Each year it is possible to find cheaper airport parking when you go to the airport. We've got everything you need to find the best car park at Granada Aeropuerto. While there is only one main Granada airport car park, there is a new long-stay airport car park in Sante Fe and several other providers that have parking spaces in the vicinity of the airport. While not affiliated with Granada airport, they still provide top services when it comes to parking provision. You can choose from a range of parking prices and parking places. Make sure you book a parking space in time for your trip to the airport.
Cheap parking at Granada Airport

At Parkos, we offer a number of different parkings. Compare them to each other here. The locations vary, with the official Aena parking at the airport in close proximity to the terminal building and airlines. Others are a little further out in Santa Fe. In addition to keeping your car safe in Granada Jaen airport, we also make sure that the prices are good and that the distance from the parking space to Granada airport is short.

Of course, you can look at the Aena-managed Granada airport parking itself. The Aena lot is right next to the passenger terminal. This makes the walking distance from the airport parking to Federico García Lorca airport and the departure area very short. However, there are not too many spaces. There is also a drop-off zone and pick-up point at Granada airport.

The airport is located 15km from Granada city along the Autovia A-92. We recommend that you use our route planner to make sure that you can arrive at the parking lots with plenty of time for your reservation or when your Air Europa flights depart. Additionally, you can also check out the different reviews left by happy passengers, and leave a review of your own if you are happy with what our company provides in terms of airport information and terminal parking.
Shuttle and valet parking at Granada Airport
As we partner with different providers such as Aena at Granada airport, we have two main types of Granada airport parking available. These are shuttle bus and valet parking for passengers. Read on to find out how these can be available and booked by you at Granada airport.
Shuttle parking Granada Airport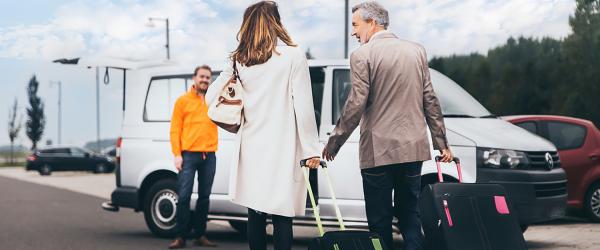 This option requires passengers to get themselves to the long-term parking car parks on the A 92. Find where your parking space number is located and park your car. You can then get on the shuttle buses to the Federico García Lorca Granada Jaen airport and continue on with your trip. On your return to the airport, you simply get on the shuttle and return to your car. Remember where it is located by keeping the number of your parking space.
Valet parking Granada Airport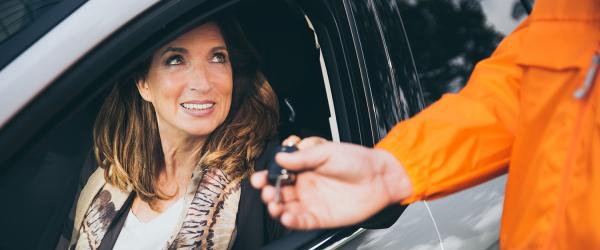 Similar to shuttle parking, valet parking is even smoother at the airport. Instead of dropping your car off yourself, simply head to the meeting point at the airport and one of the provider staff will meet you. Hand over your car keys and vehicle and let the staff member park your car in the car park while you head directly into tthe airport. When you return from your flights, contact the provider before you land and they will meet you at Granada airport with your car. You never even need to go to the Granada airport car park.
Hotel and Parking
For additional convenience, you can book a stay in a hotel at Federico García Lorca Granada airport. You can also book the car park at the same time and quite often earn yourself a cheaper deal. Depending on where it is located, the hotel car park is a great spot to leave your car as you head to García Lorca Granada Jaén airport.
Long term Granada Airport parking

Compare the differences between the parkings: You don't have to stay for a short time in the parking lot either. If you're on a long trip, then there are the Granada airport parking options for long stays available. Many of these are from different providers and located further from Granada airport in Santa Fe. When booking a parking lot with Parkos, there are some things you can do.

Compare the different options: We provide you with the means to compare car parks from Granada. You can choose one that has a large number of spaces, is close to Granada or has specific services such as a petrol garage for your vehicle. You may prefer the car park that's near García Lorca Granada Jaén airport over one that isn't.

Safety: You can also choose whether you want to drive the whole way to the car park yourself or get someone else to drive your vehicle to the car park - the difference between shuttle and valet parking.

Plan your trip: Finally, you should always plan your car park booking, making a reservation in advance and taking note of your flights so that you have plenty of time.
View the car parks on the map
Our benefits
All parking lots are carefully inspected
The best deals on airport parking
Free cancellation up until 24 hours
Over 4 million customers globally