Parking Alghero Airport
Alghero–Fertilia Airport is an international airport situated in the city of Alghero, in northern Sardinia, Italy.
Table of content:
With three airports and several airlines serving Sardinia, passenger numbers and international flights are increasing. Therefore, there is a need for more airport parking spaces. And that's where we come in. We are a multi-country airport parking comparison platform where you can compare and book airport car parks. Read on to find out how.
Cheap parking at Alghero Airport
The valet service service at Alghero Airport isn't only convenient but also affordable. We offer attractive rates, which are competitive with the airport's parking fees. Our platform provides transparent pricing and besides discounted rates, we also offer flexibility, accommodating last-minute bookings and cancellations.
The following car parks prices vary when parking at Alghero. While some prices start at €27.00 a week, other providers charge €55.00 a week. You can also choose Comfort Parking. The difference in prices depend on the services. Free parking spaces are reserved for traveller with reduced mobility bearing a valid disability card.
We take our customer's opinions seriously and value your opinions. In addition, we offer exclusive services at affordable prices for airport parking facilities at Alghero Airport parking lots. Our team is dedicated to ensuring your airport parking and needs at Alghero Airport parking are met with utmost efficiency. Trust us to provide you with a seamless experience that will leave you satisfied. We look forward to reading your reviews on our review page.

Parking at the airport of Alghero offers solutions to satisfy your needs. The Comfort Parking car parking spaces are reachable from the internal airport road/airport roadside. Therefore, you'll never be far from the Alghero Airport terminal.

We make parking an efficient and convenient option at Alghero Airport. Our platform offers advantageous rates to suit your preferences, time limits, and budget. Booking your parking lots through Parkos eliminates the need to worry about finding a vacant parking area upon arrival at Alghero Airport.

Additionally, we recommend you utilize our route planner to avoid road delays or other inconveniences. It is easy-to-use and will provide directions to the car parks at Alghero.
Shuttle and valet parking at Alghero Airport
We offer you the best-rated car parks, parking rates, and parking spaces at Alghero Airport parking. Our secure car parks are near the departures area and offer excellent parking lots and facilities. Just find the parking rate that best suits your needs and book your space in our parking lots.
Shuttle parking Alghero Airport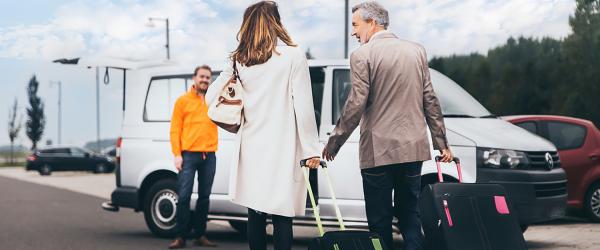 Shuttle parking is a convenient parking option if you're flying from Alghero Airport. Just drop off your car at the designated parking and you'll be taken to the airport by a shuttle service. Upon your return, you'll be picked up by the same parking Alghero Airport shuttle and returned to your parking lot. Most of our partners operate from Monday to Friday. The shuttle car park service runs every 8 minutes and the two car park parking lots are approximately 6.5 km from the terminal. Should you require parking at the weekends, you can always consult Comfort Parking Alghero Airport which is accessible from the internal road.
Valet parking Alghero Airport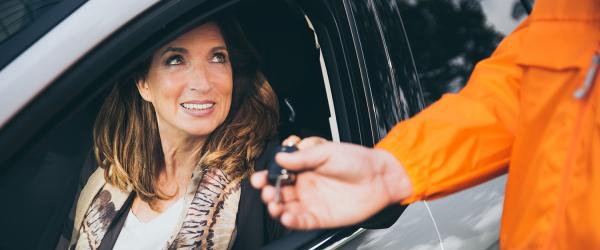 Parking Alghero Airport provides a convenient and efficient solution when travelling from Alghero Airport. It eliminates the need to search for free parking spaces and carry your luggage long distances. Just drop off your car at the designated valet parking spaces at the passenger terminal and the parking staff will do the rest. A trusted driver will park your car in a secure and monitored parking Alghero Airport lot. Upon your return, staff at the Alghero Airport parking pickup location will hand over your car. Although this service is more expensive, it avoids the hassle of self-parking.
Hotel and Parking
Apart from offering valet and shuttle service to airport grounds, our additional services include a hotel with car park options. Many flights from Alghero Airport have an early departure, and you may prefer to stay overnight in one of our selected hotels. This will allow you to rest before your journey, as well as offer you the use of an open air car park.
Long term Alghero airport parking
To provide short and long term parking solutions, Parkos has partnered with three parking providers. The following car parks at the Alghero Airport parking lots, are deemed secure.

Compare the differences between the parkings: Our partners parking location is situated in front of the departures terminal area of the airport and eliminate the need for shuttle buses. This parking area operates daily from 5:00 am until the last flight, ensuring you have access to the services at all times. The parking lot is located just 240 metres from the departures terminal and offers excellent parking Alghero Airport.

Compare the different options: Similar to Comfort Parking, other partners offer enclosed and open air car parks near Alghero Airport. The car park operator parking facilities are just ten minutes away from Alghero Airport terminal. They provide affordable parking rates for both indoor and outdoor parking options. Choose from the shuttle service or valet service with the best-rated car parks at Alghero Airport.

Safety: If you need to leave your car for long periods in the car park, we can take care of that too. The following car parks offer you affordable parking solutions putting the security of your car first. Our Comfort Parking partners and other partners guarantee your car will be in safe hands.

Plan your trip: The providers also offer free car battery recharge service, business subscriptions for travel agencies and professionals, and baggage trolleys at Comfort Parking. Just book online and purchase a prepaid ticket to leave well prepaired.
Our benefits
All parking lots are carefully inspected
The best deals on airport parking
Free cancellation up until 24 hours
Over 4 million customers globally