We help you compare parking prices at Marseille Airport.
What makes Parkos unique?
All parking lots are carefully inspected
Free cancellation up until 24 hours before departure
How can we help you?
Our experts are here to assist you with comparing parking locations and are happy to answer any questions you may have.
Please contact us
Customers rate Parkos with an average of 4.4
Customers who have booked a parking space through us, rate these with an average of 4.4/5 based on 531 reviews.
Jeffrey Friday 01 July 2022
Were received well and quickly taken to the airport. Nice that the staff parked our car for us.
Anonymous Friday 01 July 2022
Straightforward website, booking was quick and easy!
Table of content:
Parking at Marseille Provence airport
If you wish to park your car at Marseille airport at the best prices, Parkos is there for you! For several years now, our website has been comparing the offers of different providers around this French airport so that you can find the good deal you are looking for. No more public transportation! Taking the car is often more flexible and comfortable. We help you find the best offers all year round.
The Marseille-Provence airport, which some people call the Marignane airport, is located 20 minutes from downtown Marseille. Numerous airlines offer flights from Marseille, either to Roissy Charle de Gaulle, Lille, or abroad. With direct access from the A7, A8 and A54, getting to this French airport is easier than ever. Marseille is a city known for its gastronomy and cultural heritage. The port of Marseille is well known and its terminals are respectively 30 and 60 minutes away from the airport.
Find a parking space in Marseille thanks to Parkos! Our website allows you to compare different providers in order to find the parking space that best suits your needs. All our employees are checked in order to offer you a quality service. In addition, the parking lots we offer all have a security system and experienced staff. You can therefore book a short or long term parking lot near Marseille airport thanks to our online comparator. Do not hesitate to consult our frequently asked questions, our general terms and conditions and our terms of sale for more information. In addition, our customer service is available on weekdays from 9 am to 5 pm.
Réservations de parkings - Les informations les plus récentes pour l'aéroport Marseille-Provence
| | |
| --- | --- |
| 🚙 Parking options: | 10 |
| 🏆 Best rated: | Blue Valet Marseille |
| 💶 Cheapest: | Ector Marseille |
| 🛫 Closest to airport: | Blue Valet Marseille |
Find the best prices near Marseille Airport
Find the best prices near Marseille airport To take advantage of the best prices, reserve your parking space in advance! We always advise our customers to book with us as soon as they have booked their plane tickets. This is the simplest strategy to enjoy a good deal. Parkos carefully selects its suppliers and allows you to pay securely online. In addition, you benefit from free cancellation if it is made up to 24 hours before your scheduled arrival.

Parkos helps you to find a parking space at Marseille airport. We put filters at your disposal so that you can find the ideal parking space. All our partners have secure parking lots so that you can travel with peace of mind. Your car will be safe and in expert hands during your absence.

Parkos helps you to find a parking space at Marseille airport. We put filters at your disposal so that you can find the ideal parking space. All our partners have secure parking lots so that you can travel with peace of mind. Your car will be safe and in expert hands during your absence.

Thanks to the opinions of our users, you will be guided in the choice of your parking lot. Our customers' evaluations are important to us because they allow us to improve our services.
Parking lots at the best prices in Marseille Provence
What services are available at Marseille airport?
Before making a reservation, you will need to determine what type of parking you want. Our comparison site is there to help you and displays the different offers from our suppliers. For more information, you can visit our frequently asked questions or contact our customer service. Once your budget has been determined, you will have to choose the service you want, i.e. a shuttle or a valet parking. You can also choose between covered, uncovered (outdoor) or indoor parking. These filters will allow you to choose the ideal parking lot.
Valet parking service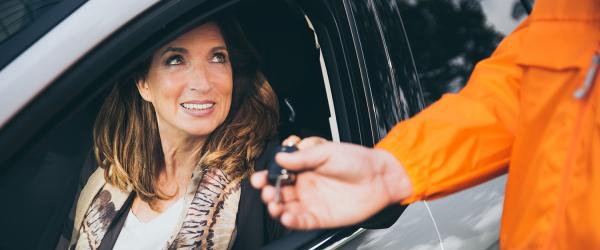 If you don't have a minute to lose, valet parking is a very comfortable option. Simply drive your car to the airport on the day of your departure and the valet will take care of your vehicle until your return. This service is particularly suitable for people with reduced mobility and you save up to an hour of time compared to the shuttle service. The best known valet companies on the market are Blue Valet and Ector.
Shuttle service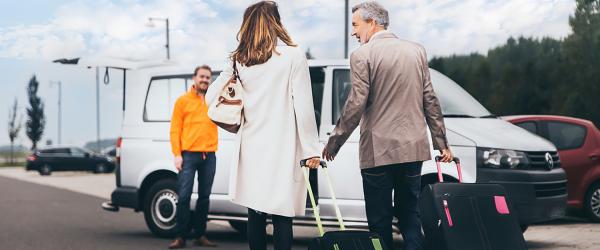 The free shuttle is the most popular option for our users, both in terms of price and simplicity. The shuttle transfer is included in the price. You go to the parking lot on the day of your departure and park your vehicle. Then, the shuttle bus will take you to the airport. It is the same for the return trip. Parking lots such as Ecolow Park offer this kind of service.
Long-term parking in Marseille
Travellers generally park for more than two days, which is why they choose a parking lot with quality service and a good security system. We compare for you the best offers available.
Here are some useful tips to make a reservation for a parking space on our website:

Compare the services offered: This allows you to choose from a wide selection of parking lots and thus find the parking lot that best suits your needs.

Choose the type of parking you want: You have the choice between the free shuttle or a valet. It's up to you to decide whether you prefer to leave your car at the parking lot or to park your car yourself. In any case, we will offer you interesting rates near Marseille airport.
The valet service is very popular because it is extremely convenient. You don't have to make a detour and you go directly to Marseille Provence airport. You save time and don't even have to go through the parking lot. As for the shuttle service, it is more affordable. However, you can park your car yourself and take the free shuttle that will transfer you between Marseille airport and the parking lot you have chosen.

Security: Our partners all have secure parking lots. A surveillance system is permanently active to ensure the safety of your vehicle. You can therefore book a parking lot with us with confidence and serenity.

Calculate your itinerary: Before going to Marseille airport, we advise you to consult the road conditions via the traffic info. Prepare your itinerary before you leave and also plan an alternative route in case of a problem. This will allow you to arrive on time and without any problems. In order to help you, we have made a "route planner" available on our website. Our parking lots are always located close to the airport.
Parking providers at Marseille Airport